(The Root) — Another day, another public relations nightmare for disgraced and recently fired Food Network star Paula Deen. She has had a target on her back since it was revealed last week that she has said and done some pretty racist things in the past, resulting in a lawsuit, several hilarious Twitter hashtags and a cringe-inducing interview with Matt Lauer that brought more criticism.
Deen is now turning to Judy Smith, the crisis-management expert who inspired ABC's hit drama Scandal. The show features Kerry Washington as Olivia Pope, a Washington, D.C., fixer who cleans up messes for the likes of international diplomats and high-ranking officials. The real Olivia Pope has lent her expertise to the infamous, such as Michael Vick and Monica Lewinsky.
I can see it now: Paula Deen sits nervously in Olivia's office. She pulls a fried biscuit from her purse and munches it mindlessly to soothe her nerves. In an adjacent room, Olivia stares at Paula through plated glass, and Harrison talks in a low, urgent tone, which is pretty much the only tone he has.
"I want you to know that I trust you, Olivia, but I don't trust her."
"That's fine. You don't have to trust her," Olivia shoots back without loosening her gaze on Paula. "You just have to trust me."
G/O Media may get a commission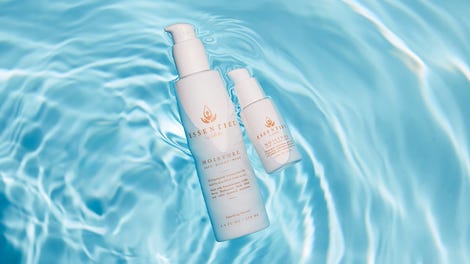 20% off
Essentiel by Adele
"I like her. She smells like chicken. I love chicken," quips Quinn. Abby sighs a rush of words.
"This isn't about chicken."
"You're right, this isn't about chicken," Harrison asserts. "This is about my bow ties and the ease with which I mix them with fun, whimsical prints."
"Where's Huck?" asks Olivia, urgently.
"Huck? I haven't seen Huck. Quinn, where's Huck?"
"Why would I know where Huck is?"
"Guys," says Abby. "I just found Huck."
Olivia's eyes drift to a chair in the corner of the office, where Huck sits staring blankly at Paula Deen, working through creative ways to torture someone with a stick of butter.
Here are five people who totally saw this coming.
Read more at Us Weekly.
Tracy Clayton is a writer, humorist and blogger from Louisville, Ky.