The Supreme Court said Monday that it will allow President Donald Trump's travel ban to be fully enforced while legal challenges against it wend their way through the lower courts.

In layman's terms, individuals from six majority-Muslim nations and two others will no longer be able to travel to the United States. There's also a strong chance that there will be plenty of protests at the airports during this year's holiday travel season.
The Washington Post reports that the justices approved a request to enforce the ban from the president's lawyers, giving no reason for its decision. Justices Ruth Bader Ginsburg and Sonia Sotomayor would have kept in place partial stays on the order but were obviously in the minority.
At present, the U.S. Court of Appeals for the 4th Circuit in Richmond, Va., and the U.S. Court of Appeals for the 9th Circuit in San Francisco are weighing the constitutionality of the president's executive order.
The latest iteration of the ban—the third ban that Trump has ordered (the first two were deemed too broad)—blocks various people from eight countries—Syria, Libya, Iran, Yemen, Chad, Somalia, North Korea and Venezuela. Six of the countries have Muslim majorities, and the remaining two (North Korea and Venezuela) have been declared "a threat to national security."
G/O Media may get a commission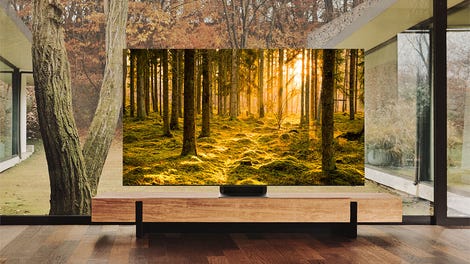 Up to 40% off
Samsung Smart TVs
The high court said it expected lower-court review of the executive orders to proceed quickly.

The president's longtime and continued denigration of Muslims is expected to be used as evidence to strike down the ban.
Read more at the Washington Post.