Previously on White House Apprentice, Donald Trump had a meeting scheduled with North Korea's Kim Jong Un. Trump later canceled the meeting, accusing North Korea of acting in bad faith. He sent Kim a letter more emotional than the four-page one Aaliyah wrote, explaining his reasons for canceling and why he didn't think things between them would work out.
It now appears that the relationship might be back on. Politico reports that after meeting with Kim's No. 2—Kim Yong Chol—Friday in the Oval Office, Trump told reporters, "We'll be meeting on June 12 in Singapore."
He said the meeting would be to start a process of denuclearizing North Korea, and there will be no agreements signed at that time.
As Politico notes, your president thinks if he is able to denuclearize North Korea, he will win a Nobel Peace Prize.
G/O Media may get a commission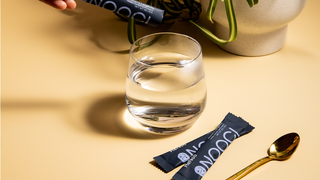 Stated plainly, this is about his own self-interest and not at all about making the world a better or safer place for his fellow humans.
The ego is what drives this president and all of his relationships. Anything less than fealty toward him is seen as some type of affront or attack.
During the nearly 80-minute meeting with the president, Kim Yong Chol hand-delivered a letter to Trump from Kim Jong Un. When reporters asked Trump about the letter, he first answered as if he had read it, saying it "was a very nice" and "very interesting letter."
However, because he is a big, fat liar who cannot seem to tell the truth ever, he later backtracked on those statements and said, "I haven't seen the letter yet. I purposely didn't open the letter. I haven't opened it."
Trump's meeting with Kim Yong Chol marks the first time a sitting U.S. president has met with a North Korean official in the White House in 18 years.
After posing for the usual photo ops with North Korea's No. 2, Trump told the gathered reporters that in addition to planning the summit, they discussed sanctions and other matters, but not human rights.
Of the upcoming summit, Trump said, "I think it's going to be a very great success. But we'll see what happens. We'll see you on June 12."