White House Budget Director Mick Mulvaney told GOP lawmakers that President Donald Trump is demanding a Friday vote in the House on the Republican plan to repeal and replace Obamacare, and if the House rejects the GOP plan, Trump is prepared to move on and leave Obamacare in place.
Politico reports that Mulvaney had the full support of House Speaker Paul Ryan (R-Wis.) and House GOP leaders when he made the announcement during a closed-door meeting of Republicans Thursday evening in the basement of the Capitol.
Mulvaney said Trump was done negotiating and wanted an "up-or-down" vote now.
From Politico:
The move by Trump and Ryan is an enormous gamble. All day Thursday, they lacked the votes to pass the so-called American Health Care Act. A loss on the House floor would be a glaring embarrassment for the new president and House speaker—one that could undermine other parts of the GOP legislative agenda, including tax reform.
A victory, on the other hand, would provide not just a shot of badly needed momentum for both men, but undermine the House Freedom Caucus, the conservative hard-liners who've fought the GOP health care plan because it doesn't go far enough. The group's opposition was seen as a public rebuke to both the White House and House GOP leadership.
A vote on the health care plan was originally expected to happen Thursday evening, but then reports surfaced that it had been pushed back until Monday.
Politico reports that Trump and the Freedom Caucus were not able to come to an agreement Thursday, and even though the group was told that recent concessions from the White House and GOP leadership represented a final offer, the group rejected it and said they wanted more.
G/O Media may get a commission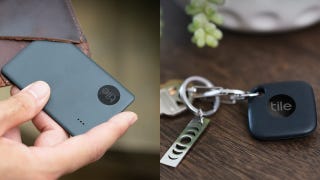 Up to 35% off
Tile Item Trackers
More from Politico:
Ryan can afford to lose only 22 votes on the floor. The Freedom Caucus has three dozen members who have vowed to block the bill unless they get what they want. More than a dozen centrist Republicans have also come out against the bill, further endangering its prospects.

A senior administration official in the room for the meeting at the White House said most members left the meeting as "no's" but suggested some flipped to "yes." While Trump did not go around the room and ask people how they would vote, it became immediately clear GOP leaders did not appear to win over enough members to put the measure over the top.
If President Trump is willing to leave Obamacare in place if the GOP plan doesn't pass the House, here's hoping the GOP plan fails miserably, because the American people deserve health care they can afford.
Read more at Politico.