Walter Shaub, director of the independent Office of Government Ethics, has been one of the loudest and most vocal critics of the questionable ethics of those in the Trump administration. He called for President Donald Trump to divest from his business interests, chastised a senior Trump adviser for violating ethics rules, and questioned the speed with which Trump Cabinet nominees were being rushed through confirmation hearings with potentially unknown or unresolved ethics issues looming over them.
He was persistent and tenacious, but at some point even the good guys have had enough, and on Thursday, Shaub submitted his letter of resignation to the president, a copy of which he shared on his personal Twitter account:
"I am resigning from my position as Director of the U.S. Office of Government Ethics effective Wednesday, July 19, 2017," Shaub wrote.
"The great privilege and honor of my career has been to lead OGE's staff and the community of ethics officials in the federal executive branch," he continued. "They are committed to protecting the principle that public service is a public trust, requiring employees to place loyalty to the Constitution, the laws, and ethical principles above private gain. I am grateful for the efforts of this dedicated and patriotic assembly of public servants, and I am proud to have served with them."
G/O Media may get a commission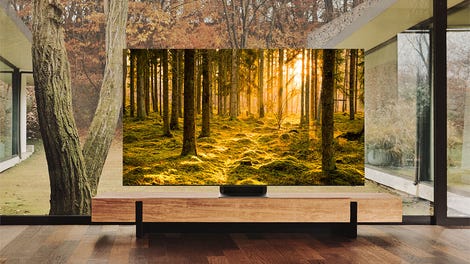 Up to 40% off
Samsung Smart TVs
In a separate tweet, Shaub announced that he would be joining the Campaign Legal Center, a nonpartisan organization that promotes political participation. He wrote that he has worked for three presidents—George W. Bush, Barack Obama and Trump—and "in working with the current administration, it has become clear to me that we need improvements to the existing ethics program."
While Shaub did not directly attack Trump, his administration or their supposed "ethics" in either his letter of resignation or his tweets following it, the shade is there between the lines, and we all see it.
Meanwhile, the Washington Post reports that White House spokeswoman Lindsay Walters said, "The White House accepts Mr. Shaub's resignation and appreciates his service," and she indicated that the president would nominate a successor "in short order."
Is it just me, or does it seem strange that Trump would be the one to nominate a successor to the office that is put in place to make sure he does everything above board?
You know what? Never mind. Why are we even surprised by the shit that happens in Washington anymore?
Read more at the Washington Post.