In an effort by President Donald Trump to end what he calls "catch and release," the Department of Homeland Security is considering separating women and children trying to come into the country at the Southern border illegally, ostensibly to stop "the exploitation of children."

"We are trying to find ways to deter the use of children in illegal immigration," an official from the agency confirmed to CNN. "We are seeing kids essentially kidnapped and used to get here and stay."

If adapted, the policy shift would allow the government to keep parents in custody while they contest deportation or wait for asylum hearings. As it now stands, families contesting deportation or applying for asylum are released quickly and allowed to remain in the United States until their cases are resolved.
According to the plan, children would be put into protective custody with the Department of Health and Human Services, in the "least restrictive setting," or released into the care of a U.S. relative or state-sponsored guardian. Reuters, which originally broke the story, reports that a federal appeals court ruling bars prolonged child detention.
G/O Media may get a commission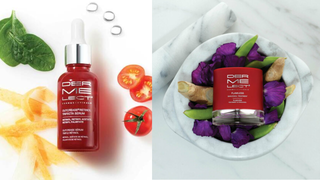 Save $19
Retinol Renewal Kit
In a statement to CNN, DHS spokesman David Lapan said that the agency "continually explores options that may discourage those from even beginning the journey."
"The journey north is a dangerous one, with too many situations where children—brought by parents, relatives or smugglers—are often exploited, abused or may even lose their lives," Lapan said.
A former DOJ official in the Obama administration said that the 44th president considered the action but ultimately rejected it.

"It was never implemented because the idea was that it was too detrimental to the safety of the children to separate them from their parents, and the thinking was it was always preferable to detain the family as a unit or release the family as the unit," said Leon Fresco.

No final decision has been made on the proposal, which is still being worked on by staff, according to DHS sources.