Fun fact: I hate shorts.
Let me clarify that: I hate shorts on me. In fact, I don't think I've worn them since I hit puberty, outside of mandatory high school gym classes or paid fashion shoots. Why? Because I know my thighs and shorts have simply never been my ministry (thankfully, I have other assets to highlight).
So, needless to say, I wasn't on the bike-short bandwagon when it was all the rage 30 years ago (thanks to MC Hammer, among others), and was none too thrilled to see them begin to reappear in the last few years, thanks in large part to Yeezy (I may have actually burned some sage in protest).
But for those who can wear them well (read: are in possession of a thigh gap and minimal to no cellulite), shorts can be incredibly flattering ... or so I hear. And since bike shorts—which are now back in full force—are kind of the love child of workout leggings and Bermuda shorts (which are also back in rotation), I suppose you can at least count on a little bit of compression to go with that high likelihood of cameltoe.
G/O Media may get a commission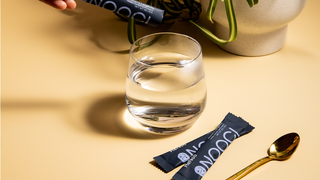 But as unflattering as I might personally find this resurrected trend, I know some of you just can't resist. I'm also guessing that even if you think you can pull this one off, most of you aren't in the market to experiment with the now-sold-out $405 cycling shorts Naomi Campbell wore in Off White's 2018 Spring-Summer show or the $1,850 cracked leather "skinny short" now on sale at Chloe.
So, if you absolutely must try your hand at cycling chic this summer, here are a few well-stocked—and well-priced—options from fast-fashion retailers:
Forever 21 has a range of lengths and styles, starting as low as $7.90 and including a romper option (yay, I guess). If you're looking to re-create that Yeezy vibe, Asos offers some super-basic neutral options. For variety, Boohoo and Fashion Nova will be your best bets, including prints, lace and even holographic options. And if (God forbid) you want to take this look from day to night, I Am Gia's already in-demand diamante-covered Aurora short ($140) is available for pre-order.
So, there you have it; wear at your own risk. And if you think I sound like a hater, yes, I am—this is really not a look I enjoy seeing outside of a yoga class or the Tour de France, which coincidentally, begins this Saturday (making this perhaps the best time to try this look out). But if haters gonna hate, trends gonna trend, and I only have one bit of advice for tackling this one: Know thy thighs.