Would you be able to recognize the signs if someone were silently pleading for your help?
Would you be able to recognize a victim of human trafficking if you saw one?
Would you be able to spring into action to help save her life as well as the lives of other women who might also be victims? Would you be able to save yourself?
In Traffik we see Paula Patton as journalist Brea, on her way to a romantic getaway weekend for her birthday with her mechanic boyfriend John, who is played by Omar Epps. A chance encounter with a troubled young woman in a gas station bathroom changes her weekend—and her life—forever.
As Brea, John and their friends, fellow couple Malia and Darren—played by actress Roselyn Sanchez and actor Laz Alonso—come to grips with the nightmare that is happening around them, they try to find a way to escape the terrifying narrative that threatens at every minute to suck them in, too.
G/O Media may get a commission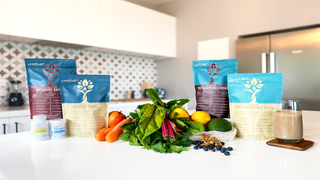 I recently sat down with Patton—who both produced and starred in the film—and Sanchez, and we discussed the very serious subject matter of human trafficking. As Patton says, we have to call it what it is: slavery. Giving it a more palatable name makes it easier for people to ignore the impact of and danger surrounding it.
Traffik opened in theaters April 20.