Actor-comedian Tracy Morgan is finally speaking out about the recent accusations made by Wal-Mart alleging that he was seriously injured in a crash that injured other passengers and killed another because he was not wearing a seat belt. In June a six-vehicle crash that authorities say was caused by a Wal-Mart truck driver who fell asleep behind the wheel left Morgan in critical condition and ended the life of his friend comedian James "Jimmy Mack" McNair, 62.
The driver of the truck, Kevin Roper, allegedly hadn't slept in 24 hours when the crash happened. Roper pleaded not guilty to charges of vehicular homicide and assault in connection with the crash and has been free on $50,000 bail.
Morgan—along with his assistant, Jeffrey Millea, and his wife, Krista Millea, and comedian Ardie Fuqua—filed a lawsuit in July against Wal-Mart. The suit states that Wal-Mart had its driver working under "unreasonable" conditions.
On Monday Wal-Mart responded to the lawsuit by stating that the passengers' injuries were caused "in whole or in part" by their "failure to properly wear an appropriate available seat belt restraint device."
In a statement released by a tweet from CNBC, Morgan fired back at the company:
https://twitter.com/CNBCnow/status/517039270822158336
Wal-Mart then followed up with another statement about the lawsuit:
Wal-Mart is committed to working to resolve all of the remaining issues as a result of the accident. As part of the ordinary course of legal proceedings, Wal-Mart filed an initial response yesterday to the lawsuit that included facts and defenses that may impact the case moving forward. While we were required to respond to the lawsuit, we have also taken steps to encourage settlement discussions. Our thoughts continue to go out to everyone involved, and we remain committed to doing what's right.
G/O Media may get a commission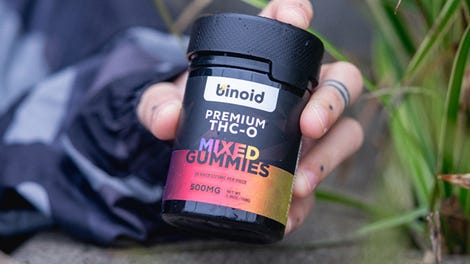 25% Off + Free Shipping
Binoid THC-O Gummies
The lawsuit seeks a jury trial and punitive and compensatory damages.