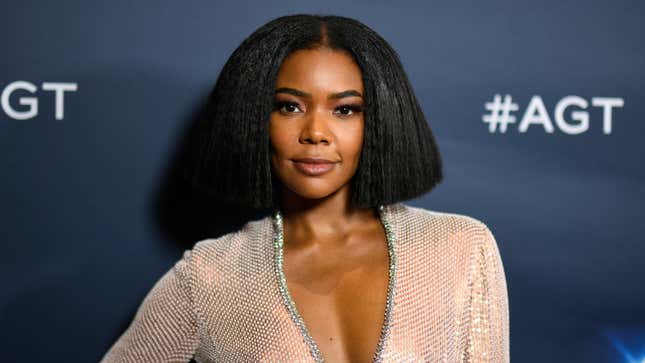 Growing up, I was constantly told to "shhh!" Whether I was right or wrong, happy or in distress, I was repeatedly reminded to lower my voice and take up less space—even while simultaneously being assured I could be anything I wanted to be and that my gifts were worth sharing with the world. Granted, I was a loud-ass kid (and occasionally still a loud-ass adult, if and when the moment warrants it), but though I've long since grown up, matured, successfully claimed my space and, yes, learned to temper my tones (sometimes to the point of a low murmur), the messaging often remains the same: Be quieter, more amenable, smaller, if possible—and it never ceases to cause at least the slightest blush of shame.
Perhaps this is why the reported circumstances of Gabrielle Union's firing from America's Got Talent are so triggering. A black woman asked to lend her talent, beauty and considerable following to yet another mass-produced and often generic TV franchise during its 14th season is told that the proven assets and integrity she brings to the production are "too black" and "difficult" to be a valued cast member. This, despite Union's presence reportedly helping to boost the ratings of NBC's otherwise well-exhausted format.
This, ironically, because she dared to call out toxicity when she saw it.

G/O Media may get a commission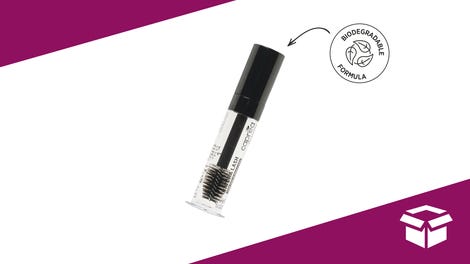 It's $8
20% Off Lash + Eyebrow Serum 2.0 - Caprea Beauty
While Union was fired along with fellow female host Julianne Hough (who allegedly encountered some disturbing behavior of her own—a pattern that increasingly seems a rite of passage for women at NBCUniversal), her situation isn't as simple as a matter of bad chemistry, salary disputes or even sexism in the workplace. In fact, to legions of black working women, reports of Union being told her hair was "too black" and being discouraged and dismissed when she dared address legitimate concerns of racism are painfully familiar and not at all unique. As women's advocacy organization Time's Up pointed out in a statement from President and CEO Tina Tchen on Monday:
Gabrielle Union's experience at 'America's Got Talent' is exemplary of the double bind that black women face at work. Not only did Union reportedly endure and witness racist and inappropriate behavior—including racially-insensitive comments and excessive criticism about her physical appearance—but it also appears she was punished for speaking out: the company labeled her as 'difficult' before ousting her from the show altogether.
"Union's story is deeply troubling on its own, but her experience is particularly problematic because it follows a pattern of NBCUniversal protecting the careers of powerful men at the expense of women who speak out," Tchen adds, though we'd argue that Union's story isn't just her own, but ours, collectively. What Union's experience exemplifies is that no amount of success will shield us from not just misogyny but the misogynoir that insists black women take up as little space as possible, even while cashing in on our cultural cachet.
But we already knew that. The question remains whether America is ready to.
Since Union's firing, several high-profile women have come to her defense and called NBCUniversal to task, including actresses Debra Messing and Patricia Arquette, both of whom have enjoyed tremendous success on NBC vehicles. While the allyship is no doubt appreciated—including a petition launched by Time's Up in support of Union—this writer can't help but hope the racialized nuances of her situation aren't lost in the larger shuffle of NBC's already well-documented issues with the women in its employ.
Tchen's statement continues:

Union's experience shows that NBCUniversal still has a lot of work to do to change its culture so discrimination, harassment, and retaliation are no longer tolerated at the company. Building a culture of safety and equity requires continuous, intentional work sustained over a long period of time—even when a company isn't in the throes of a crisis.

Ensuring people of all kinds are respected and supported at work is critical for any company, but especially a media company like NBC that has such an outsized influence in our culture and in our lives.
NBC issued a statement Sunday, saying it is "working with Ms. Union through her representatives to hear more about her concerns" (h/t Variety). Additionally, SAG-AFTRA announced on Sunday that it has launched its own investigation, per a statement obtained by Variety:
We take issues of workplace health and safety very seriously. We immediately reached out to Ms. Union's representatives when these reports came to light. It is our practice to work closely with members who reach out to us and their representatives in instances like this, as that usually affords the best protection and best resolution for the affected member.

For certain matters, our investigation and enforcement needs to happen independently and we are prepared to handle this issue accordingly, as warranted...While we have taken steps to investigate this matter, we have nothing to report now.
We do: Stop asking women—and black women, in particular—to be silent and small.