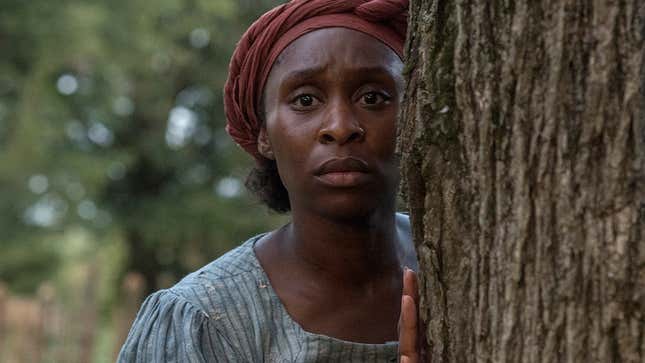 "Harriet's a film about freedom; it's not about slavery," director Kasi Lemmons mused amid the clinking and clanking of silverware as myself and several other black critics surrounded her during an intimate dinner at a swanky Toronto hotel.
This line would stay with me as I warred with just how I felt leaving the theater after being treated to an advanced screening of the first wide-released theatrical telling of Harriet Tubman's story. Directed by Lemmons, Harriet had its world premiere at the 2019 Toronto International Film Festival (TIFF).

From TIFF's synopsis:

Lifting the heroic icon from the pages of history and into an epic, timeless tale, Harriet brings to the big screen the surge of faith, principle, and raw courage that drove diminutive Araminta Ross to greatness. Living under slavery on a Maryland plantation in the 1840s, Ross (Cynthia Erivo) goes by the name Minty. About half the state's Black residents are free and half enslaved. Minty knows the risk, but when opportunity comes, she sets out at night, alone, to walk 100 miles north to Philadelphia.
G/O Media may get a commission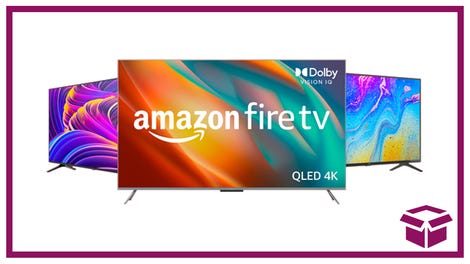 Ooh. stunning.
New Amazon Fire TVs
Along with Erivo, Harriet also stars Janelle Monáe, Zachary Momoh, Omar Dorsey, Leslie Odom Jr., Joe Alwyn, Vondie Curtis-Hall, Jennifer Nettles and Vanessa Bell Calloway.

Let's cut to the chase. Harriet was fine. As soon as I saw the trailer, I thought, "this seems like a TV movie or miniseries, even down to the look and tone."
After viewing the film, my sentiments are the same. I left feeling as if I'd seen something with a Roots meets Underground feel, though I must admit my initial wish was for Aisha Hinds to take over the titular role after her stirring performance on the aforementioned television show.

Erivo does bring a necessary vulnerability to Minty/Harriet given the direction of this film, however. It's acutely apparent that this film is about Harriet the person, not the legend. It's about the person who loved, who held onto her faith in God, who lost and who finally took control of her own narrative. Plus, through Negro Spirituals sprinkled throughout the film, Erivo is able to showcase her exquisite voice.

"The most inspiring thing about this is that when she was doing all of this, she was young," Erivo said. "It's the idea that someone that young, a woman of color, was able to change the face of the earth. Through all of the adversity, the loss that she suffered, she was able to keep it going. For me, it serves as an example to do the same. Just when I think it's too hard, isn't working, when I think I can't go any further, I can because I can call back to that."

Other standout performances include Curtis-Hall, who is a commanding presence as Reverend Green and Dorsey as the contemptible slave poacher Bigger Long (seriously, I had to tell him, "Oh, you ain't Hollywood anymore!").

There were solid moments of suspense, triumph, frustration and even a bit of scandalous tea involving Minty's personal life. Still, I felt there was something missing. As soon as this film was announced, I admittedly expected an unapologetically grueling, raw tale of one of the most badass real-life superheroes to ever exist. Shit, we're talking about a woman who was struck by an unimaginably heavy metal weight at the age of 12, suffered a broken skull plus an unpredictable bout of hypersomnia and still traveled hundreds of miles back and forth to not only free herself but more than 300 enslaved people as well. Even Harriet's formidable foray as a spy for the Union Army during the Civil War was treated as an afterthought in the film. Perhaps that is a subject more appropriate for its own film, though.

"I go to prepare a place for you," Harriet uttered on her death bed, according to Catherine Clinton's 2004 biography, Harriet Tubman: The Road to Freedom. In my mind, that place will hold space for many more stories of Harriet's epic saga. To me, there is room for every single one of them.

Harriet will run (freely) into theaters on Nov. 1st.