The Los Angeles Times is reporting that the Hollywood box office was painted black this weekend with Thor "Fast Five and Jumping the Broom taking the top slots. Amy Kaufman reports that the 3-D film Thor — starring Chris Hemsworth, Anthony Hopkins, Natalie Portman, Renee Russo and Idris Elba as Heimdall — raked in an estimated $66 million its opening weekend.
Fast Five — starring Vin Diesel, Paul Walker, Tyrese Gibson and Dwayne "The Rock" Johnson — added another $32.5 million, while the romantic comedy Jumping the Broom — starring Laz Alonso, Paula Patton, Angela Bassett, Loretta Devine, Brian Stokes Mitchell and Mike Epps — debuted at $13.7 million, edging out rom-com competitor Something Borrowed, starring Kate Hudson and Gennifer Goodwin, which earned an estimated $13.2 million.
Fast Five has raced to a major victory, with its domestic tally reaching $139.9 million since opening weekend. Overseas, it expanded from 14 to 44 foreign markets and raked in a phenomenal $86.6 million. In Brazil, where it is set, the movie premiered at No. 1, taking in $5 million. Its current international total is already near $200 million, at $184.8 million.
Following Fast Five, Thor was the second big-budget studio release in a summer that many in the industry hope will help reverse what has been a bleak year at the box office. Thor was produced by Walt Disney Pictures-owned Marvel Entertainment for around $150 million. The movie, based on the popular comic book character, received solid reviews and appealed mostly to men. Nearly two-thirds of the audience — some 63 percent — was male.
Jumping the Broom, which features a predominantly African-American cast, drew mostly women — they made up 70 percent of the audience. The film exceeded industry expectations and was applauded by moviegoers, who gave it an average grade of A. That's a sign that the movie industry should be making more films for minority audiences, said Rory Bruer, Sony's distribution president. "It's a very good business to be in — there are absolutely very positive opportunities there for Hollywood," he said.
G/O Media may get a commission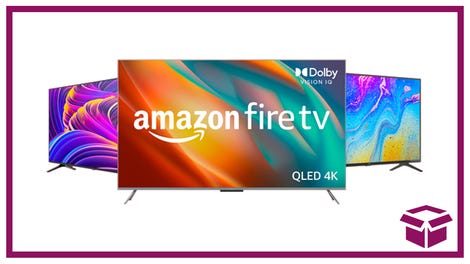 Ooh. stunning.
New Amazon Fire TVs
We're glad that the Hollywood box office is showing what we already know: Black and brown folks go to the movies en masse. Black and brown moviegoers see everything — not just movies that target us specifically. These box office results demonstrate that blacks have star power and can pull in audiences regardless of the genre — action, science fiction or romantic comedies, in this case.
We already know that blacks make up 25 percent of the moviegoing audience and Latinos make up 28 percent, even for films that aren't targeting our demographic, so it stands to reason that well-made films that target our demographic will succeed at the box office. We'll just keep painting Hollywood black, one film at a time, until studio execs get on board and stay on board.
Read more at the Los Angeles Times.
In other news: VIDEO: Osama bin Laden Raid Was Worth the Risk.
Like The Root on Facebook. Follow us on Twitter.