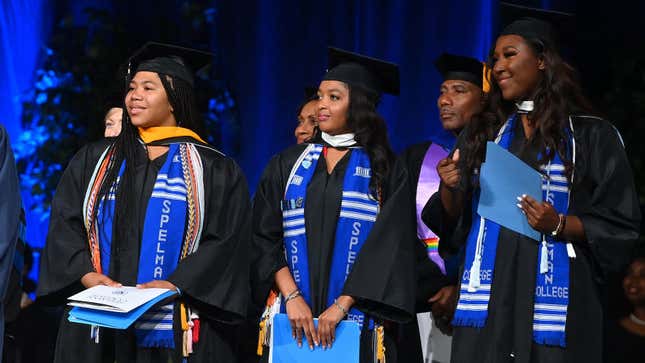 On Wednesday, it was announced that the HBCU Transformation Project received a $124 million gift from Blue Meridian Partners. The funders bestowed the donation to the coalition of 40 historically Black colleges and universities to increase students enrolled as well as graduation and employment rates.
Courtney B. Vance in Heist 88 Is Our Black TV Pick of the Week
"This very significantly scaled grant from them signals to the philanthropic community that this is a really good investment to make," Michael Lomax, president and CEO of United Negro College Fund, stated. Lomax is acting as arbitrator between the coalition and Blue Meridian.
The purpose of the money is to strengthen the work of the HBCU Transformation Project. It has already received $75 million from Blue Meridian Partners over the last three years (the organization provided aid when schools closed because of the pandemic).
In addition, the Bill & Melinda Gates Foundation, Capital One and JP Morgan Chase have all donated as well. The United Negro College Fund, Thurgood Marshall College Fund and Partnership for Education Advancement will work together to oversee the grant.
Harry Williams, who is the president and CEO of the Thurgood Marshall College Fund, explained the importance of the donation."One of the things that we were concerned about was whether or not HBCUs were going to survive because we knew that HBCUs didn't have large endowments, didn't have the resources that could sustain them," Williams said.
Schools like South Carolina State University have used the money to buy new computer systems. Legislation that was passed after the pandemic made it possible for HBCUs to receive almost $6 billion in funding from federal agencies.
This also includes canceling $1.6 billion in debt held by the Department of Education.