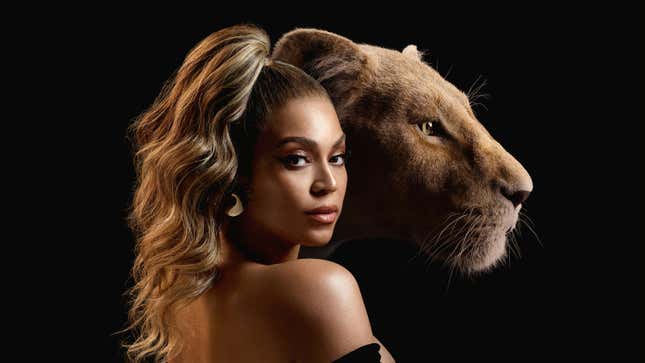 Like her lioness character, Nala, Beyoncé has "pinned you again"—with a new album!
American Ninja Warrior: Season 15 Is Our TV Pick of The Week
The Lion King: The Gift comes from Parkwood Entertainment/Columbia Records and is curated by Bey herself. The album will feature some of the most important current African artists in what is being described as a "tribute" to the film and "love letter to Africa," per Yahoo.
Additionally, on the night of the film's world premiere, Bey dropped a new single, "Spirit," which will play during a "pivotal" scene featuring Adult Nala (to whom Bey lends her speaking and singing voice). I'm looking forward to witnessing that scene, indeed, as one of the most significant aspects of The Lion King is its powerful soundtrack. To me, it's already the perfect soundtrack, as is, so I'm intrigued to see how the new songs will contribute to it. Plus, as is the case with any film, a song can transform the emotional resonance of a scene and elevate it to another level.

"This is sonic cinema," Beyoncé said in a statement via Yahoo. "This is a new experience of storytelling. I wanted to do more than find a collection of songs that were inspired by the film. It is a mixture of genres and collaboration that isn't one sound. It is influenced by everything from R&B, pop, hip hop and Afro Beat."

Naturally, the BeyHive is already predicting Mrs. Knowles-Carter will be in the running for that big golden boy—the Academy Award.
"I wanted to put everyone on their own journey to link the storyline," Bey added in her statement. "Each song was written to reflect the film's storytelling that gives the listener a chance to imagine their own imagery, while listening to a new contemporary interpretation. It was important that the music was not only performed by the most interesting and talented artists but also produced by the best African producers. Authenticity and heart were important to me."

You can get into the "Spirit" by listening to the new track below. The Lion King: The Gift releases on July 19, which is the same day as The Lion King's theatrical release.