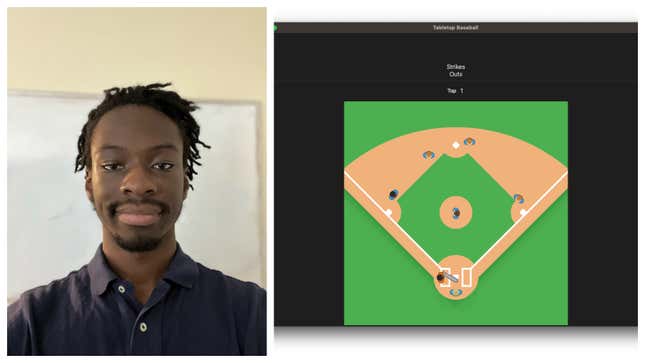 Kennesaw State University student, Yemi Agesin, 21, is one of the winners of Apple's 2023 Swift Student Challenge. What did he do? He created the game Tabletop Baseball.
Courtney B. Vance in Heist 88 Is Our Black TV Pick of the Week
Yemi Agesin had just become comfortable with Apple's Swift programming platform when he decided to use his passion for baseball to create a gaming app that allows users to play various positions on a field.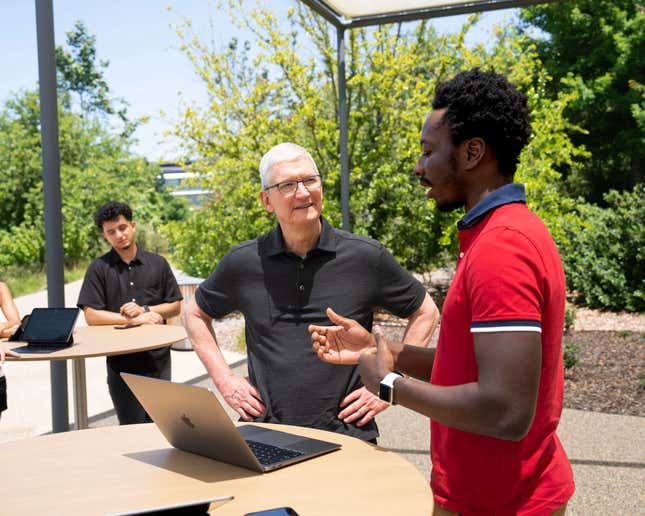 He Began Coding in Middle School

Yemi's family moved around a lot growing up, but his love for tech always stayed consistent. While living in Germany, he was introduced to the website Codeacademy, where he learned Javascript, which is a programming language that allows you to create web pages.
Honing His Problem-Solving Skills
Yemi has always been fascinated with how technology works. One time, his Playstation broke and instead of giving up on it, he did troubleshooting to find the problem. He found out that his hard drive was broken, so he took a hard drive from his father's laptop and transferred it to his PlayStation. As the honorary "computer guy" in his family, the one his parents and grandparents would run to when they needed help with their laptops, he knew that problem-solving was his path in life. When he arrived to at Kennesaw State University in Georgia, he chose to study computer science.
Entering the Swift Challenge
It was in college when Yemi decided to start using Swift, the platform that he would later use to create his award-winning app,
"I picked up Swift programming languages so I could learn and build my own apps particularly to help me study. I noticed Quizlet and other studying apps had really good study techniques, but none of them really matched the way you would study mathematics. There's not a lot of memorization in mathematics, it's a lot of problem-solving. So I used Apple's Swift UI. It's a lot easier to build frameworks."
Once he got a hang of Swift he thought, why not end my undergraduate on a high note? And so, he entered Apple's challenge.
Tabletop Baseball
Yemi created Tabletop Baseball by combining his obsession for all things baseball including Nintendo's Clubhouse Games, his experience playing baseball in school, and his job at Hawk-Eye Innovations. One of his greatest inspirations in life is Jackie Robinson, who was the first Black person to play Major League Baseball.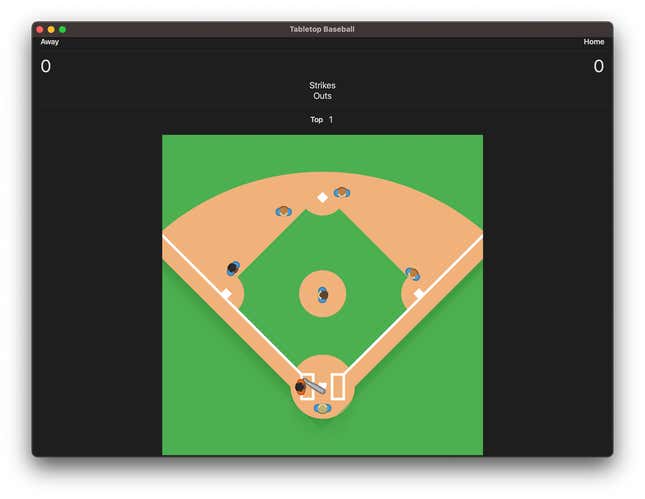 Being Black in Tech

When asked about being Black in tech, Yemi embraces being the diversity in the spaces he enters and hopes to be an inspiration to other minorities:
"I definitely hope in the future that I can inspire more Black or other minorities that we don't only get famous or become really influential because we are athletes or musicians. I sometimes feel a little intimidated but when I usually talk to people, it never seems like I'm in a Jackie Robinson situation like, "What are you doing here?" You know?"