As in most cities during the 1950s, white flight was in full flower in Dallas as discriminatory redlining by banks and Realtors worked to create middle-class suburbs and economically deprived inner cities. According to The City in Texas: A History, builders built more than 30,000 new homes in Dallas, but fewer than 1,000 for blacks.

In the book, A. Maceo Smith, a black racial-relations adviser to the Federal Housing Administration, said, "It is harder to find homes for Negroes in Dallas than in any city in the South." And as South Dallas became the main focal point of the black community, whether you were rich or poor, motels soon became necessary for both short- and long-term stays. And in the Green Book, the Green Acres Motel at 1711 McCoy St. was apparently the go-to motel for black travelers ... and black celebrities.
The Green Acres Motel had been renamed in recent years as the Triple D, but as the Green Acres, it had a bit of a history. Legendary R&B singer Ray Charles chose Dallas in the early 1950s as a place to settle down with his pregnant girlfriend, Della Beatrice Howard, where, according to a story in Pop Matters, she lived in the Green Acres Motel.

G/O Media may get a commission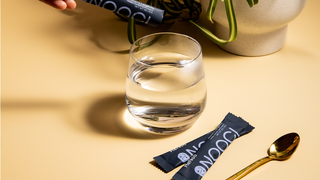 And in her autobiography, Rage to Survive: The Etta James Story, Etta 
James noted that she'd stayed at the Green Acres Motel, only to awaken one morning to find that her "Caddie was gone." It had been repossessed.

Now the Green Acres Motel is in ruins. It is soon to be demolished, to be replaced with a shiny new gentrified, multiunit project that will erase its existence and speed further into the past a fading memory of one lodging oasis during segregation.