On Friday, Theodore P. Wafer, a white, suburban Detroit airport worker charged in connection with the Nov. 2 shooting death of Renisha McBride, ceased to be an inconspicuous American.
Standing before Michigan District Court Judge Mark J. Plawecki with eyes fixed and hands clasped tightly below his waist, the 54-year-old Wafer had an expression that seemed to reveal a cocktail of fear, irritation and anxiety.
He joined a short but notorious list of private-citizen gun owners accused in the last two years of gunning down unarmed black teens, then offering the same difficult-to-confirm explanation: They shot and killed in an act of self-defense. McBride, 19, was killed by a shotgun blast to the face. Wafer faces a series of charges, including second-degree murder, which is punishable by as much as life in prison.
But just who Wafer is and what, if anything, he has in common with men like acquitted shooter George Zimmerman and accused gunman Michael Dunn—weapon owners charged in 2012 with the deaths of unarmed black teens, who made comments before and after the incidents understood by many as racist—remain a partial mystery.
Like Zimmerman and Dunn, who awaits trial on first-degree murder charges, Wafer claims that he shot and killed his unarmed victim while in fear for his own life. All three men live in states where a self-defense policy pushed by the National Riffle Association known as "Stand your ground" gives shooters wider latitude to use deadly force and make no effort to retreat before firing. Still, this may be where the similarities between the three end.
G/O Media may get a commission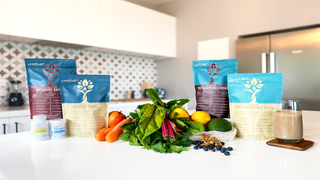 Wafer has no apparent online presence. His siblings and several neighbors declined to comment when contacted by The Root. And police in Dearborn Heights, Mich., the largely white Detroit-area community where McBride was killed, did not respond by deadline to a request for information about what, if anything, they knew about Wafer before McBride's death.
Until Friday's hearing, even his name, address and occupation were withheld by the DHPD. Marie Miller, a spokeswoman for the Wayne County prosecutor's office, described the move as customary when an investigation is ongoing. But Michigan law does not generally shield police reports from public review during or after an investigation, an open-records expert with the nonprofit Reporter's Committee For Freedom of the Press told The Root Friday.
In court, Wafer's lawyer described the Michigan native as a long-time employee of the Wayne County Detroit Metropolitan Airport with a top-level security clearance. An official with the Wayne County Airport Authority, which oversees the facility, told The Root that Wafer is an airport maintenance and transport worker who has been placed on administrative leave.
Outside of work, Wafer lives alone, neighbors told the Detroit Free Press. And Wafer's attorney also told the court that he helps to care for his 81-year-old mother.
Public records indicate that Wafer filed a restraining order against a girlfriend in 1995, claiming that the woman threatened and harmed him. He has a short criminal record, with a 20-year-old pair of DUI charges.
According to prosecutor Kim Worthy, Wafer legally owned the gun used in the McBride shooting. In Michigan, like most states, Wafer's criminal record would not have barred him from legally obtaining a shotgun.
When the police report connected to the McBride shooting was released, it did little to illuminate Wafer's decision to fire his weapon, since large sections of the document—including several pages containing Wafer's explanation of the events in question—were redacted.
But in the days after the shooting, McBride's aunt insisted that Wafer feared and ultimately shot McBride because she was black. On Friday, however, McBride's family seemed to back away from that explanation. Their attorney, Gerald Thurswell, describing the shooting as a result of "human profiling."
Several days after the McBride shooting, Wafer's attorneys offered an alternative explanation for McBride's death. One of Wafer's lawyers told reporters that McBride was attempting to break into Wafer's home. Feeling threatened, Wafer fired.
Then, Wafer called police.
"I just shot somebody on my front porch with a shotgun banging on my door." Wafer said on a 911 recording obtained by The Root Friday.
Shortly thereafter, Wafer hung up. While a dispatcher worked to get Wafer back on the line, she told police en route to the scene that Wafer had shot a black woman.
When police arrived at Wafer's Dearborn Heights home, they found McBride with her feet facing Wafer's front door, according to the police report. McBride's head and a gaping shotgun wound to her face were partially obscured by a nearby bush.
Within minutes, Wafer walked out of a side door, arms held out to his sides, and told police that he was the shooter. Not long afterward, Wafer also signed a document allowing police to search his home.
Working on the porch just outside, an emergency medical crew told police that McBride could not be revived.
Several hours before the shooting incident, McBride had been involved in a car accident and, seemingly disoriented and injured, wandered away from the scene twice before approaching Wafer's home six blocks from the car crash scene, the Detroit Free Press has reported. An autopsy released earlier this week revealed that McBride had traces of marijuana in her system at the time of her death and enough alcohol in her body to place her two times above Michigan's legal limit for drivers.
It's unclear if Wafer suspected that McBride was intoxicated.
In a Friday press conference Kym Worthy, the county prosecutor, explained the reason that she had decided to prosecute Wafer (click here to watch video of the press conference). Wafer's self-defense claims did not comport with Michigan law, she said.
When police arrived, according to Worthy, the screen door that separated Wafer and McBride was closed and locked. There was no sign of a struggle.
Wafer's next court appearance has been scheduled for Dec. 18.
Janell Ross is a reporter in New York who covers political and economic issues. She is working on a book about race, economic inequality and the recession, due to be published by Beacon Press next year. Follow her on Twitter.