Abolitionist and women's rights activist Sojourner Truth is famously attributed with asking, "Ain't I a woman?"
Her extemporaneous speech about the nature of womanhood was edited, adjusted and remixed to fit the sensibilities of the white progressives of the time, i.e., abolitionists and suffragettes. Meaning, while Truth was from the Northeast and spoke Dutch as well as English, for some reason, the most famous variations of the speech are written in an overwrought Southern dialect.
In an older recounting of her speech, Truth questions the inherent hypocritical nature of sexism, challenging that if she could eat, work and be as strong as any man, she should, in turn, have the same as a man.
But racism, the thief that robs black women twice, stripped Truth of her womanhood and humanity.
This is the burden of black womanhood, where one must fight for the right to be equal, to be considered a woman (in both the traditional and progressive sense) and to be human, all at the same time.
G/O Media may get a commission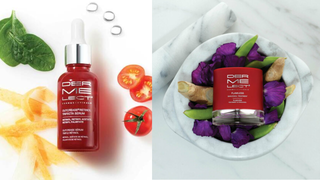 Save $19
Retinol Renewal Kit
It is out of that paradox that the majority of the lady people of The Root are sitting this day out as part of International Women's Day, also known as the day of the International Women's Strike, also known as "A Day Without a Woman," brought to you by the same women who brought you the Women's March earlier this year.
Like our foremother who spoke up for all women when most certainly no one was treating her like one, the black women of The Root are aware that this is a complicated issue. But, like Sister Sojourner, we're making our voices heard anyway. Damn time, place, race or tradition. We're not waiting for someone else to show up and speak on our behalf. We're not waiting for someone to "gift" us of our rights and autonomy. We're into snatching, rocking, then dropping microphones.
And we're speaking out by removing ourselves from the equation.
Some of us feel very strongly about the strike; others do not. Almost all of us chose not to work Wednesday, but a few of us will still be on duty. All decisions—to strike or not to strike—are respected and understood. The Root believes in gender equality, supports equal pay, and believes in equal rights and protection under the law for all. And much like the civil rights movement, the black church and your mama's house, we all know things will go to hell if black women ever stop showing up and doing the work.
For example, The Root would not be able to function without the labor or support of black women.

Currently, The Root has black women as its publisher, managing editor, deputy editor, news editor, associate editor and senior editor. A plurality of The Root's video team are black women. Its two copy editors are black women. Its weekend and evening writers, plus its weekend social media editor, are all black women. And more than half of our readers are women.
We, as black women, know we're needed and that our work has meaning no matter what anyone thinks or says, but sometimes it's good to remind those who take these works for granted that a true day without a woman—any woman—would be not just a day without The Root, but a day without a fully functioning society.
And while this day may be symbolic, the reality is a day we cannot afford. We need each other. We need equality. Black women need to be heard. Even if it's through our absence.