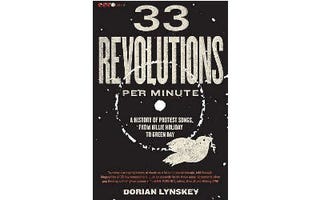 In the book 33 Revolutions Per Minute, author Dorian Linksy breaks down the fascinating history of protest music.
Sometimes the best, most haunting, most chilling music is inspired by political and social movements, and this book does a great job highlighting some of the most memorable protest songs, including Billie Holiday's "Strange Fruit," Nina Simone's "Mississippi Goddam" and Sam Cooke's "A Change Is Gonna Come," as well as songs by by other artists from various genres and generations. A must-read for militant-music lovers.
Previous recommendation: Euzhan Palcy Career Retrospective.
Got ideas for The Root Recommends? Send them to recommendations@theroot.com. 
Like The Root on Facebook. Follow us on Twitter.