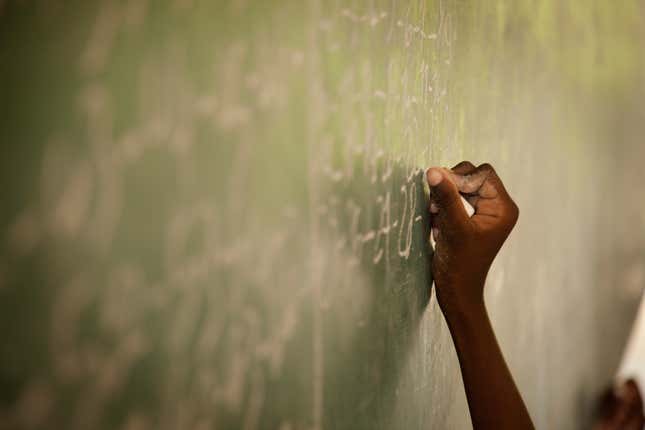 Black history has been under attack in the United States. But in Williamsburg, Virginia, historians are working to emphasize a Black historical site with national significance.
On Friday, a building believed to be the oldest Black schoolhouse in the United States was picked up and moved half a mile into the Colonial Williamsburg museum. In recent years, the open-air museum has worked to expand its focus on Black history in the face of criticism that its exhibits gloss over the history of slavery and glorify the colonial period. (Which, if you've been there, is a very fair critique).
The Bray School, built 25 years before the American revolution, taught free and enslaved Black children. According to the Associated Press, the small pinewood building historians didn't confirm the school's site until 2021.
The school's backstory is, in many ways, a mixed bag. On the one hand, historians who spoke to the Associated Press said the school's discovery dispelled the belief that enslaved people were uneducated.
"Everything that I learned about my ancestors was wrong," Tonia Merideth, the Bray School Lab's oral historian, told the Associated Press. "They could learn. They did learn. They were able."
G/O Media may get a commission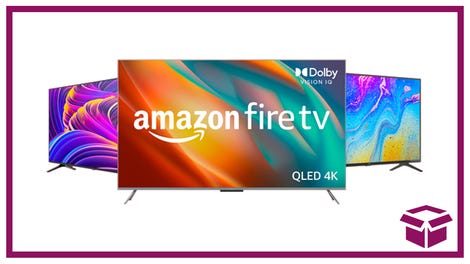 Ooh. stunning.
New Amazon Fire TVs
However, on the other hand, the school would not have necessarily been a place where Black students were taught liberation.
"Religion was at the heart of the school, and it was not a gospel of abolition," Maureen Elgersman Lee, director of William & Mary's Bray School Lab, told the Associated Press.
"There was this need to proselytize and to bring salvation while still not doing anything to destabilize the institution of slavery," Lee told the Associated Press. "Save the soul, but continue to enslave the body. It was the here versus the hereafter."
Despite the complicated emotions evoked by the school, historians clearly see the necessity of preserving its historical legacy. And if you have any plans to visit Colonial Williamsburg, it might be worth adding to your list for a visit.