Cedric the Entertainer, one of the "Original Kings of Comedy," is still living up to his name.
He's had quite the steady career, recently starring in TBS' The Last O.G. and appearing in ABC's Black-ish. Now, he's enjoying working on CBS' The Neighborhood, which is a couple of episodes into its second season.

CBS breaks down the synopsis:

The Neighborhood stars Cedric the Entertainer in a comedy about what happens when the friendliest guy in the Midwest moves his family to a neighborhood in Los Angeles where not everyone looks like him or appreciates his extreme neighborliness. Dave Johnson is a good-natured, professional conflict negotiator. When his wife, Gemma, gets a job as a school principal in L.A., they move from Michigan with their young son, Grover, unfazed that their new dream home is located in a community quite different from their small town. Their opinionated next-door neighbor, Calvin Butler, is wary of the newcomers, certain that the Johnsons will disrupt the culture on the block. However, Calvin's gracious wife, Tina, rolls out the welcome wagon; their chipper younger son, Marty, thinks the Johnsons could be good for the community; and their unemployed older son, Malcolm, finds Dave may finally be someone who understands him. Dave realizes that fitting into their new community is more complex than he expected, but if he can find a way to connect with Calvin, they have an excellent chance of making their new neighborhood their home.
Along with starring in the comedy series, Cedric also serves as an executive producer. I got to chat with Cedric on the phone about gentrification, segregation, working with the legendary Marla Gibbs and that time he had his own petty kerfuffle with a next-door neighbor.

G/O Media may get a commission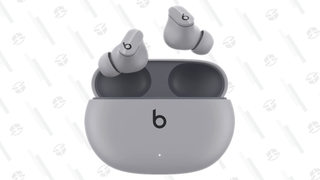 Hailing from St. Louis, Cedric's own experience moving to Los Angeles could have contributed to the plot lines within the show.
"Growing up in the Midwest, it was definitely very, very segregated," Cedric recalled. "Black people in St. Louis lived on one side of the city. So, I came to L.A., where it was just a lot more diverse in the communities. You know you just got to have to get used to [things like] what people cook for dinner, how they park their cars, how many cousins come over to visit—it's that kind of thing that you find out, wow, the experiences actually are pretty much the same. You just don't ever really see it that way because you don't live next to each other. So we just try to find those kind of commonalities [as well as] things that are not common. I thought it would make for good television."

Speaking of what would make for good television, Cedric is no stranger to petty neighborly arguments himself. He recalled the time he got into a back-and-forth with a neighbor...over bushes.

"We put up some [privacy hedge shrubs] and [my neighbor] felt like my hedges went over into his yard, so he pulled out the survey and everything and I was like, 'Yo!' So, I got my own survey and [found out that] the front of his driveway came over to my yard. I was like, 'You want to cut your driveway or you want me to move these hedges he was like 'Ah, I was just sayin', it's cool, it's cool.' We worked it out, but I had never seen someone go this far as to go down to City Hall and get the paperwork. I was like, 'Whoa, bruh, that's a lot.'" Cedric chuckled.

Ha! The neighbor had potentially fucked himself over trying to tattle on Cedric. Checkmate.

Along with generally enjoying his co-stars—he particularly raved about Tichina Arnold—Cedric spoke about the extra special opportunity to work with a comedic television legend on his own show. That legend is none other than Marla Gibbs, who appeared on an episode of the show in early 2019.
"[Marla is a] legendary, iconic TV star and personality and to be able to have her come on the show was so special," Cedric said, noting Gibbs was always down to contribute to the script and use improv techniques. "I was also glad they did that live reboot of The Jeffersons this year, it was good to see her working at this stage in her life. She's just a sweetheart and still witty and ready to snap."

Lastly, I had to ask Cedric my fave question: what was the blackest moment on set? As I've asked this question during my almost-year at The Root, I've noticed the most common answer has centered around the catering department. Yep, the blackest moments have included 'itis-inducing soul food on set. Add the cast of The Neighborhood to that list.

"We had the food truck show up with the greens and cornbread and everybody was sleepy right afterwards," Cedric laughed.

The Neighborhood airs Mondays at 8 p.m. ET on CBS.