Perhaps if the Boston Celtics had beaten the Cleveland Cavs or if the Houston Rockets hadn't morphed into rancid Twizzlers in the second half Monday night, we'd have a more competitive NBA Finals ahead of us. I don't believe the Celtics could have beaten the Golden State Warriors, but they have enough long, bouncy and twitchy athletes with mailbox-sized chips on their shoulders to have made them (and the Rockets) very uncomfortable. And while the Rockets would still have been favored in a Rockets-Cavs finals, I believe that LeBron James would've found a way to win. Especially since Chris Paul would have (probably) been out for at least the first two games.
But alas, what happened happened, and now we're left with the fourth season of a show that hasn't been good since season 2. The only way this series will be even remotely competitive is if Steph Curry sprains an ankle or Kevin Durant finds a competent barber.
Instead, I'm most interested in what will happen first:
1. The Warriors refusing Donald Trump's White House invitation (again)
2. Trump deciding (again) to rescind the invitation after learning that they're not coming
3. Trump being proactive and deciding to announce that the Warriors won't be invited
I'm tempted to say that Trump will announce that the Warriors aren't invited before the Warriors even have a chance to turn him down. Shit, he might even tweet it while the confetti is still dropping:
CONGRATS TO THE NEW NBA CHAMPION GOLDEN STATE UNGRATEFUL WARRIORS WHO WILL NEVER BE INVITED TO THE WHITE HOUSE!
G/O Media may get a commission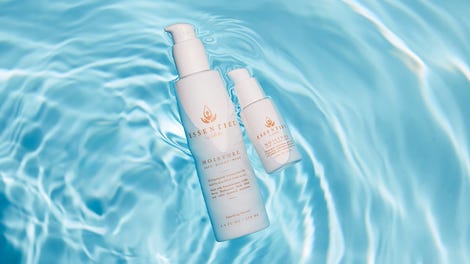 20% off
Essentiel by Adele
But I think he'll invite them, knowing they'll turn him down, just so he'll be able to pretend to be the bigger man:
I was willing to FORGIVE them and Steph OBAMA CHICAGO Curry for last year's DISRESPECT but no. Sad!
Anyway, Warriors in four.