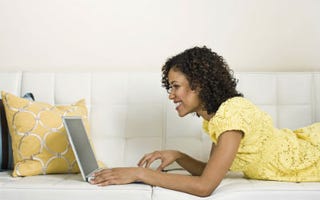 Essence's Paul Carrick Brunson is a matchmaker, but for singles ready to meet someone special, he has eight suggestions in addition to turning to a professional.
You can sit idle and wait for your prince to miraculously knock on your door or you can get active and start meeting more people, like now. Your call. What comes next is for all of those ready to take control and those of you who have been out of the game for a while. Here are nine modern and recommended methods to help you find new dating potentials.

Throw A Plus One Party

This is a simple concept that is not done as often as it should be. The idea here is to invite a group of your friends to invite one person (the plus one) to a gathering

Travel the World

I predict we'll see more and more of these type of events over the years to come. Just google "single cruises and destination trips" and you'll get 1,000s of possibilities

Get the Group Together

Expanding your social circle is the single best method to increase your chances of meeting a significant other.
Read Paul Carrick Brunson's entire piece at Essence.
The Root aims to foster and advance conversations about issues relevant to the black Diaspora by presenting a variety of opinions from all perspectives, whether or not those opinions are shared by our editorial staff.