Hip-hop has made its way into the academy and is increasingly becoming accepted as a legitimate field of inquiry, with many top universities around the country offering classes in hip-hop studies,  exploring not only hip-hop as a musical genre but also the history and role of hip-hop culture in society—creating a bridge that connects the past to the present.
LeVar Burton Is Still Championing Literacy In "The Right to Read"
As Duke University professor Mark Anthony Neal explains, "What hip-hop studies shows is that working-class kids, kids coming out of abject poverty, are thinking critically about the world that they live in."
It's in that context that Patrick Douthit, better known as 9th Wonder, has been working to preserve 40 years of hip-hop history by teaching students to critically consider how this rich and complex culture is translated into the universal language of music. And 9th Wonder's classes—both at Duke and Harvard University—are filled to capacity with students who are eager to immerse themselves in the hip-hop tradition.
9th Wonder is a Grammy Award-winning producer who has worked with some of the most prolific artists in the music industry, including Jay Z, Mary J. Blige, Kendrick Lamar, Ludacris, Lecrae, Drake, Murs, Destiny's Child, Chris Brown and Erykah Badu. He's also a skilled turntablist and acclaimed rapper who currently raps under the name "9thmatic." He was previously part of the Durham, N.C.-based group Little Brother, rapping alongside Phonte and Big Pooh from 2001 to 2010.
G/O Media may get a commission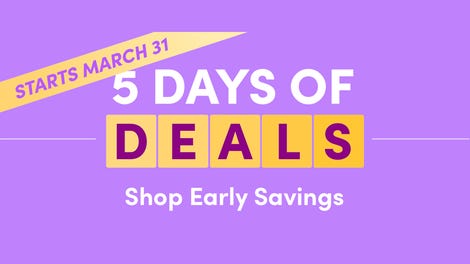 Sale sale sale
Early Savings - Wayfair's Five Days of Deals
In recent years, 9th Wonder has added the titles of hip-hop scholar and college professor to his list of credentials. After 9th Wonder was appointed artist in residence at North Carolina Central University in 2007, where he taught a "History of Hip-Hop" course, a chance encounter with Neal led to their first collaborative effort, teaching a "Sampling Soul" class at Duke in 2010.
In 2012, 9th Wonder was awarded a yearlong fellowship to assemble a hip-hop archive at Harvard, where he also taught "The Standards of Hip-Hop" and conducted research for his thesis, exploring hip-hop's culture, history and place in academia. His year as a Harvard fellow is chronicled in director Kenneth Price's new feature-length documentary film, The Hip-Hop Fellow, which will premiere Saturday, April 5, at the 2014 Full Frame Documentary Film Festival in Durham. It's a follow-up to Price's 2012 9th Wonder documentary, The Wonder Year.
9th Wonder says that his love of education and passion for teaching come from his mother, who has been an educator for 41 years. He credits Ernest Wade's Project Ensure program—which he was involved with while growing up in Winston-Salem, N.C.—with helping to mold him into a serious student, and recounts how wearing Project Ensure T-shirts imprinted with the phrase "My mind is a lethal weapon" reinforced the value of education for him.
At one time a history major at North Carolina Central, he had planned to follow in his mother's footsteps and become a teacher. It was at NCCU, though, where he first met Phonte and Big Pooh, and the trio formed Little Brother. He left college to pursue music full time, and by 2002 Little Brother was signed by an independent label. The breakthrough in 9th Wonder's career came after Jay Z's studio engineer Young Guru came across Little Brother's debut album, The Listening. 9th Wonder would later experience enormous mainstream success after working on Destiny's Child's 2004 Destiny Fulfilled album.
Even as he gained recognition in the music industry, 9th Wonder's love for teaching never waned. He eagerly accepted invitations to speak to elementary school students about hip-hop, and when presented with the opportunity to teach college courses, 9th Wonder didn't hesitate to take up an adjunct-lecturer position at Central. The rest, as they say, is history for this onetime history major.
The Hip-Hop Fellow chronicles 9th Wonder's work on the Harvard hip-hop archive and examines what makes an album part of the hip-hop canon. As The Root's editor-in-chief, Harvard professor Henry Louis Gates Jr., describes, the film also illustrates how, when artists take a sample and "embed it in a new composition," they've effectively created "literature" in the hip-hop form.
In 9th Wonder's words: "We take something that may be scraps and turn them into jewels."
"Nobody from hip-hop," 9th Wonder explains in the film, "is supposed to go to Harvard without a degree." But what we learn is that hip-hop isn't only the music and the movement. It's an education.
Gloria Ayee is a Ph.D. candidate in the department of political science at Duke University, where she is pursuing a graduate certificate in African and African-American studies, and a graduate fellow at Duke's Center for the Study of Race, Ethnicity and Gender in the Social Sciences. She is also creator of the blog Dreaming in Color. Follow her on Twitter.
Like The Root on Facebook. Follow us on Twitter.