President Obama should use whatever tool he has to help his re-election bid — including his very nonpolitical wife. But there's something mildly irritating about the fact that Michelle Obama is perceived as his best political asset, yet in order to remain that way, she has to be seen as almost apolitical.
Katherine Jellison, a history professor at Ohio University who has studied first ladies, explained to the Washington Post recently, "It's always been safest if you play the loyal-wife card." Jellison compared Obama's role to that of Laura Bush, adding, "I'm not saying I approve, but people can forgive a lot if they know 'Oh, she is just being a loyal spouse.' "
Evidence suggests this to be true. More than 67 percent of Americans have viewed the first lady favorably, according to an Associated Press-GfK poll. But as popular as she may be, she's still subjected to rampant criticism. In fact, her backlash rivals that of Hillary Clinton, even though she doesn't make any of the strong political statements Clinton used to deliver when she was first lady.
Even though she's been stripped of any of her edge and bite since the 2008 elections, everything Obama does seems to be fodder for her husband's detractors. Is she held to a different standard than her recent predecessors?
She's been ridiculed repeatedly for stating the obvious about our nation's children as part of her Let's Move campaign, which promotes fitness and healthy eating. As an ex-fatty myself, I appreciated her efforts to get people to mix their vices with veggies and exercise. Unfortunately, Sarah Palin, among others, would have you believe she was Mao Zedong with a meal plan because of it.
Former first ladies Barbara and Laura Bush worked to end illiteracy, and Nancy Reagan took on teenage drug use. None of these women was criticized as harshly for their efforts. The same can be said of the first lady's advocacy for breast-feeding, which Republican presidential candidate Michele Bachmann claimed was a "new definition of the nanny state."
G/O Media may get a commission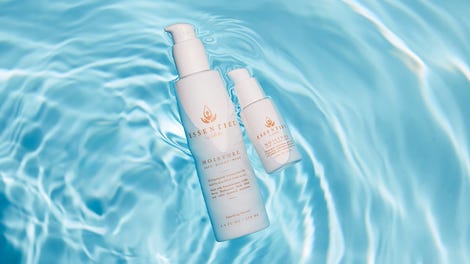 20% off
Essentiel by Adele
There was also flak from vacation nazis who painted her as Marie Antoinette because she went to Spain largely on her own dime. Somehow, goodwill trips to Africa were misconstrued, too. Stateside, American designer Oscar de la Renta chided her for wearing a gown by Brit Alexander McQueen to the China state dinner in January.
When Barack Obama entered the presidential race, Republicans used her as means of chipping away at his likability. It started with the push to portray the couple as un-American, based on her now infamous remarks, "For the first time in my adult lifetime, I'm really proud of my country, and not just because Barack has done well, but because I think people are hungry for change."
At the time, I admired her because she represented a changing reality for many black families, in which the wife was outperforming the husband professionally and financially. But her candidness about her feelings about America made me appreciate her even more. It lent voice to the millions of blacks who felt the same way.
Naturally, she was vilified for it and had to "retool" her messaging. While she continues to speak her truth, it's with a lot less bite. Nevertheless, she still manages to catch the same degree of condemnation from the opposition.
Myra Gutin, an expert on first ladies and politics at Rider University in New Jersey, told the St. Louis Post-Dispatch, "Some of the criticism [of Obama], quite frankly, has really shocked me." Gutin noted, "While potential first ladies are not a reason for choosing a presidential candidate, this may come home to roost in a year and a half," she said. Gutin compared the Obama criticism to Hillary Clinton's, but made sure to mention that Clinton "was running a bureaucracy of her own," noting that "it's quite different" for Obama.
Meanwhile, Republican spouses have free rein to let loose on the president. Mitt Romney's wife, Ann Romney, blasted "ObamaCare" earlier in the year. Anita Perry, wife of GOP presidential contender Gov. Rick Perry, claimed in a speech, "Mr. President, if Americans have lost their ambition, it's because you taxed it out of them."
There's also Republican presidential candidate Michele Bachmann, who cheered supporters for restoring her faith in America — the same sort of language that Michelle Obama used, but without any of the criticism.
While admirable, Hillary Clinton was destined for political fights after her husband said, "I always say that my slogan might well be, 'Buy one, get one free.' " Michelle Obama has advocated for the exact opposite. And while her popularity is a direct result of her toned-down public image, she will have to be even more mindful of her p's and q's in this election cycle. If she makes Americans "uncomfortable," it will punish the president. I bet Ann Romney won't have to worry about that during her husband's campaign.
Michael Arceneaux is a Houston-bred, Howard-educated writer currently based in Los Angeles. You can read more of his work on his site. Follow him on Twitter.
Michael Arceneaux hails from Houston, lives in Harlem and praises Beyoncé's name wherever he goes. Follow him on Twitter.