"Be first." In boxing, it means to throw the first punch. As super featherweight Patricio Manuel explains, it also means risking being hit, "but if you're able to land that shot, that's gonna give you victory," he says.
Manuel knows a lot about being first: He is the first boxer to fight professionally as both a woman and a man; the first transgender boxer in the world to have a professional fight; competed in the first Olympic trials for women's boxing, and is now is the first trans boxer to be endorsed by the most recognizable brand in the sport. This fall, Manuel is one of the faces of Everlast's groundbreaking "Be First" campaign.
But as Manuel told The Glow Up, growing up in Santa Monica, Calif., he didn't really consider himself a boxing fan.
"[I]t wasn't something I really became obsessed with until I was a teenager," he recalled. "I walked in that gym and I like, completely fell in love. I had no idea, though, that it would end up being something I would dedicate half my life to and end up being my main love and focus for so long."
G/O Media may get a commission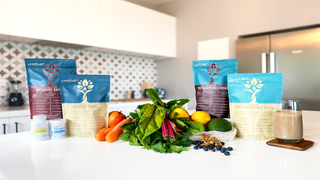 Already involved with martial arts, Manuel tried a boxing lesson and was instantly hooked, vowing to enter the sport at age 16. A gift of boxing lessons from his grandmother for Christmas gave him the chance. In the throes of puberty at the time, the now 34-year-old Manuel remembers the phase as marked by "massive gender dysphoria."
"I was literally just disconnected from my body, and I think I knew I needed to find something to save me, and I remember saying I wanted to box," he recalls. "I really looked up to the masculinity of fighters, so I [thought] 'OK if I can at least feel a little better about myself, at least I'll feel a little more grounded...
"I think it's a pretty common narrative in boxing; a lot of us come to the sport looking for something stable, for something grounding, for something that can also elevate us beyond what society deems us very often," he later adds. "The sport has been very popular within the black community for, I think, a very solid reason. For me, it made me feel proud of myself and gave me the courage to actually say 'OK this is who I am and I'm not apologizing for it...I'm not going to shrink it for you.'"
As a female fighter, Manuel quickly excelled at the sport, becoming a five-time USA female national amateur boxing champion, and advancing to compete in the 2012 Olympic trials, the first year in which women's boxing was added as a sport. But a shoulder injury forced Manuel to withdraw and ultimately be eliminated from the trials. It was a devastating but pivotal moment; a setback that set the stage for a major breakthrough.
"That's probably the only 'first' I ever wanted was to be the first to represent this country the first time they ever allowed women [boxers] to compete in the Olympics," Manuel now recalls. "And to lose that, it really hurt; it really forced me to consider the wholeness of myself, not only as an athlete. Because at the end of the day, the sport eventually ends, and who am I going to be without boxing?
"I realized I had been forcing down the knowledge that I had ever since I was a kid that I wasn't female. I wasn't a woman. I had been ignoring that for so long," he continues. "I wanted to be a happy person, beyond just being a boxer. And I realized for me, I had to just live my truth...but I also realized that I wasn't done with boxing; I still love it so much. So I didn't see that I needed to compromise either of those things in order for me to be happy."
Following a period of depression and soul-searching, Manuel began to transition. Once again, his grandmother helped foster his dreams, paying for his top surgery. But even with the blessing and support of his family, there were sacrifices. Manuel not only underwent the arduous task of becoming licensed to compete as a male boxer, but lost his coach, friends, and longtime gym, which had been his community.
"It hurt a lot…gyms are our safe space," he told the Guardian in 2018.
Emerging from his transition as a super-featherweight class male boxer, Manuel refused to let the rejection deter him, relying on his love of the sport to propel him forward.
"I feel like I never had to break back into boxing, necessarily, because I never left," he tells us. "My mind never wavered from the fact [that] this was what I was going to do. No matter how many obstacles came into play, I knew I was going to get back in the ring."
Manuel's transition also coincided with a pivotal moment in America; the aftermath of Mike Brown's shooting by white Ferguson, Mo., police officer Darren Wilson and the formation of the Black Lives Matter movement.
"I'm really grateful that I had boxing while I had this transition because you know, I'm black—Irish and African descent, from enslaved Africans—and my father wasn't much a part of my life, so I was raised by a white family," he explains. "To be suddenly walking through this world seen as a black man, I'm really grateful for the fact that I had boxing to connect me to that community...I think so much of my masculinity—and so much of my black masculinity, specifically—has been in relation to this sport."
Once again fighting his way up through the amateur ranks, Manuel garnered his first professional fight as a male boxer in December 2018. His opponent, Hugo Aguilar, didn't discover Manuel was trans until a few days before the bout, at which point, the Mexican boxer simply said: "For me, it's very respectable...It doesn't change anything for me. In the ring, he wants to win and I want to win too" (h/t Los Angeles Times).
Manuel defeated Aguilar within 12 minutes, in a unanimous decision. It was the official start of his professional career as a male boxer, as well as a validation of his journey and talent.
"It felt great to win, but I also never doubted that I was going to win," he says. "For me, this isn't just about going in there and participating; I'm in there to win."
In addition to that triumph, Manuel says the mutual respect shown by Aguilar represented the larger change he hopes to see in the sport he loves.
"That was a huge way of setting the tone of what I hope to see continually with future opponents, is that people just see me as a man, just as the other men—in the gym, my sparring partners, my teammates—that's how they see me. So, I want my opponents and everyone else in this world to just see me as that," he says.
Everlast, the preeminent boxing brand, certainly took notice, approaching Manuel to become a face in its "Be First" campaign, alongside fellow barrier breakers Jinji Martinez, the only above-knee amputee fighter to ever beat a non-disabled person; and the Balderas family, whose immigrant story began in Oaxaca, Mexico, and now boasts undefeated prospects and Olympians.
"They were very earnest," Manuel says of Everlast's pitch. "They said, 'We think your story is important because it represents the diversity of boxing.' And I think that's something people aren't aware of unless you're involved in the sport itself: people think about the big fights, but they don't think about the community and the people that really make up this sport, and it is incredibly diverse...There's literally a gamut of stories in boxing, and Everlast wanted to showcase that."
As someone deeply invested in the history of his chosen sport, the significance of his presence—both in the ring and in Everlast's campaign—isn't lost on Manuel.
"To be a trans person being visible—but also, a black trans man being visible in a sport that's historically been linked to black civil rights struggles is something I'm very, very proud of...I don't feel like the first, because I come from a lineage of warriors," he tells us, referencing well-known greats like Muhammad Ali, Joe Louis, and Jack Johnson, as well as less lauded greats Joe Gans and Archie Moore.
"These are the footsteps that I'm in," he continues. "Yes, my story looks different and I'm nowhere near their accomplishments, but I'm walking in their footsteps, and I'm just [getting] another community involved in it. But we're still black, we're still trans, and we're still having to deal with the issues of transphobia as well as anti-blackness, and we're seeing that we're dying as a result of it. So, for me to be able to stand here and represent, and to be able to fight is both an actual and metaphorical reflection of the reality of us."
While the endorsement of Everlast, growing support in the boxing community and support from the LGBTQ+ community are all deeply meaningful to Manuel, he's looking toward the future—and the impact his presence is already having upon it.
"I've gotten so many messages from the fathers of trans kids, saying how it was actually a really big moment for them [to see me]...they were just really happy to see someone who didn't allow society to stop them because that's what they want their children to be—whatever they dream to be," he says. "We're opening doors now, but I think the next generation is going to push this even further, and I'm really excited to see what the youth bring."
And what does Manuel say to naysayers—those who say he doesn't deserve to be endorsed by a brand like Everlast, or consider him a token in the trend of "diversity and inclusion?"
"I've been in this sport for so long. I didn't just show up, and [say], 'Hey, I'm trans. I wanna box now, and I deserve attention.'" he says. "I have sacrificed everything, literally everything—jobs, relationships, my own body—everything has been done for the love of this sport. So, for people to tell me that I don't deserve this, or like they're giving me some kind of cookie, it's insulting. I have earned my place in this sport...
"At the end of the day, my story is really about someone who had a dream, and refused to let all the 'no's' stop them," he adds. "And I think that's universal."