They like it like that! Continuing her world domination, Cardi B has gotten the nod from People en Español, who named her 2018's Star of Year.
The Bronx-born, Dominican-Trinidadian rapper continues to amp up the glamour in the issue, gracing the cover in a Ralph and Russo gown that was chosen at the last minute by stylist Kollin Carter (who also co-designed Cardi's upcoming line for Fashion Nova).
For the rest of her cover spread, the regular, shmegular, degular breakout star—and new mom—dons Moschino, Dolce & Gabbana and a never-before seen platinum bowl-cut wig.
G/O Media may get a commission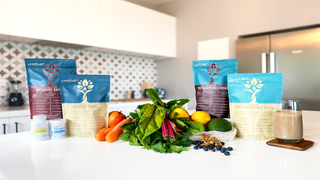 Not known for holding anything back—ever—Cardi also shared her thoughts on new motherhood and respecting her Afro-Latinx heritage, telling the magazine:
"It's my proudest and my happiest [achievement being a mom] … When you're famous, so many things are being thrown at you: so many gossips, so many problems, so many beefs, so much money, so much of everything, it just kind of drives you crazy. And then when I see my daughter, it's like a peace of mind. [I say:] 'Ahh, I do this because of you.' It cracks a smile on the most stressful days. ... I've been blessed."
In fact, Cardi—who favors caregiving support from her family in Washington Heights, N.Y., over nannies—is very hands-on with baby Kulture, famously pulling out of Bruno Mars' tour earlier this year to heal and focus on her first months with her firstborn with husband Offset (of the Migos).

"I don't want to miss nothing from my baby," she said. "I read that babies forget people so quick; I don't want her to forget me. I don't want her thinking that somebody else is her mom; I want her to love me as her mom. I want to be the one that when she cries, I'm the one that stops her from crying. Seriously. I had to pull out from a tour .… Being a week away, it would just drive me insane."
As for how her Afro-Latinx heritage will inform Kulture's, well, culture, Cardi's real about the fact that she plans to pamper her daughter, but also wants her to have a real-world perspective, and a well-rounded outlook.
"She's gonna be raised in a big mansion," Cardi admits. "She's most likely gonna get whatever she wants from me and her dad, but I also want her to be humble … So, yes, I will be taking her to her cousin's, her grandmother's house, and I would like her to see how the people in my community live. I would like for her to be humble, for her to want to share, for her not to be snobby. I want her at least to speak four languages: Spanish, English, French and I'm really loving Italian. I love how those people talk!"
She adds, "I'm very proud of my Hispanic heritage."
Speaking of talking, Cardi B, who is enjoying a level of success few Latinx artists have enjoyed (JLo, Shakira and Ricky Martin come to mind), talks about her love of fashion in a bilingual interview with the outlet. Additionally, she expressed hope that rap music will find the same crossover acceptance she has in the urban and Latin music markets.
But for those who insist Cardi's just a flash in the pan, the 26-year-old is likely more of a realist (and maybe, the realest) about her newfound fame and fortune than you'd suspect.
"Stability, stability, stability. I love stability," she tells People en Español. "I'm not a gambler, I think about 15 years from now, I don't think about now. ... Ten years from now, there's always gonna be somebody better, that everybody's gonna be like, 'That's the best lyrical person ever.' Ten years from now, I'm still gonna have money from a hit that I made."
The Glow Up tip: People en Español's Star of the Year issue hits stands Nov. 2.