FX's Pose broke barriers when it debuted last year; co-created by Ryan Murphy, Brad Falchuk and Steven Canals, it was the first network television show to feature a predominantly transgender cast. Equally genderqueer is its writers' room, including luminaries like Janet Mock and Our Lady J—both of whom also serve as producers on the Golden Globe-nominated series.
But if there is a breakout star of Pose's ensemble cast, it's Indya Moore, who heart-wrenchingly brings the beloved character Angel to life, infusing what might have become a stereotypical sex worker's narrative with grace, vulnerability and hopeless romanticism. Now, Moore breaks new ground as the first transgender person to grace the cover of Elle magazine.
For those who may take issue with the fact that we point out Moore's gender identity, it's a major component of their strikingly transparent cover story in the June issue, which opens with a midnight trip to the pharmacy for hormones. (Note: Moore typically opts for they/them pronouns, but agreed to be referred to as she/her for Elle's story.)
"It's like my whole life I've been doing this, you know. It's not a big deal," Moore tells writer Jada Yuan. "It'll be 10 years next year."
G/O Media may get a commission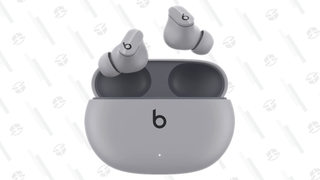 In those 10 years since Moore initially left her mother's home in the South Bronx and entered foster care, they have seen more of the dark underbelly of life than most of us could possibly imagine. As statistics sadly show, trauma is a regularity in the lives of trans women of color, who are consistently under threat—Moore even describes a suicide attempt during their time in a group home, concluding the story simply by saying: "I survived."
With Pose premiering its second season on June 9, and Moore is now a role model and an IMG model, starring in campaigns for Louis Vuitton and Calvin Klein, among others. It's thrilling to see them not only surviving but thriving—and inspiring and advocating for others in the process.
"It feels like this is the first time that we are seeing a trans woman being celebrated for all the different parts of herself," Janet Mock says of Moore in the cover story. "She's the embodiment of our dream girl. She's living the fantasy that all of us hoped and dreamed for, that we fought to build little by little so that someone like Indya Moore could be the center of a show, be the center of fashion campaigns, be on a magazine cover."
Of their almost instantaneous leap from homelessness to a starring role on a hit show, Moore says. "I just knew my life was going to change ... I knew I had a chance to teach the world something that would help more people to be safe."

And though the absolutely adorable video that accompanies their cover story shows off both Moore's beauty and deft comedic skills, as they tell the magazine, it's liberation that remains at the forefront of her mind.
"I don't know how to have fun," they say. "When I'm around people having conversations about their day, I'm looking at them, like, 'What could they possibly be talking about? How are we not talking about deconstructing white supremacy right now? How are we not trying to save trans people?'" They continue, "I don't know who I am outside of someone who's just trying to be free and find safety for myself and for others."
The Glow Up tip: The June issue of Elle magazine, starring Indya Moore, is available now. Pose returns to FX at 9 p.m. ET on Sunday, June 9.