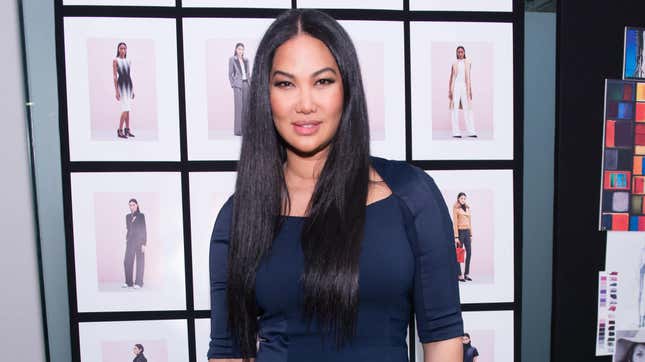 When Kimora Lee Simmons Leissner recently announced the reacquisition and relaunch of Baby Phat, we were admittedly curious how the early aughts silhouettes would be reimagined for a 2019 audience. But apparently, the former model turned designer is way ahead of us, seemingly having inked a deal to stage the label's return to retail through fast fashion juggernaut Forever 21—or so social media is suggesting.
My Hip-Hop Story: Cedric The Entertainer On Jay-Z and His Indisputable Role In Shaping The Genre's Culture
"[Two] more days 'til the cat is back," teased a Tuesday tweet from Forever 21, featuring a pink bedazzled pager with a message signed "K.L.S." It doesn't take a fashion forensic scientist to surmise that the K.L.S. in question is likely Kimora Lee, and the once ubiquitous Baby Phat cat logo will be once again "crawling your way" on Thursday, much to the delight of nostalgic streetwear lovers everywhere.
Outside of a few more cryptic posts on social media, neither Kimora nor Forever 21 has formally confirmed the collaboration. (Notably, Forever 21's most recent collab was an homage to Flamin' Hot Cheetos.) Equally mysterious is what the newest Baby Phat fashion will look like, but hopes are high for more of their fit-like-a-glove jeans and at least one cropped hoodie—I mean, cat lovers are depending on it.