Last night, after a four-year hiatus, The Boondocks returned to Adult Swim. Aaron McGruder, the creator of the cartoon series, announced weeks ago that he wasn't involved in what will be the final season. Add to the fact that his name, including his "created by" and "executive producer" credits, were missing from the episode, and we can pretty much assume he wasn't joking.
Season 4 opened with a "ripped from the headlines" ode to Chris Brown, with Michael B. Jordan as "Pretty Boy Flizzy," a singer whose reputation includes robbery and beating up his girlfriend "Christianna" on stage at the Grammys. There was even a public apology thrown in for good measure: "I let my fans down. Without you, I wouldn't even have an R&B girlfriend to beat."
Although the show was off the air when the Chris Brown incident occurred, it revisited the events and the sentiments surrounding the incident.
Boondocks fans on Twitter quickly picked up on the Flizzy (which rhymes with Breezy, of course) storyline. But the reactions were mixed. 
When a show takes a four-year hiatus and the original creator departs, people are left wondering if it will ever be the same?
G/O Media may get a commission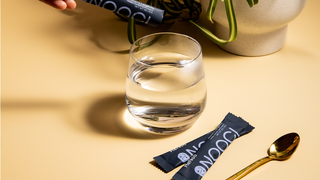 Just in case you were wondering, the show definitely had its "zingers." Sticking to true Boondocks form, Uncle Ruckus hasn't changed much. He's still ornery and opinionated:
"Lil mixed kids be eating more than regular kids 'cause they eating for two races." —Uncle Ruckus
Yesha Callahan is editor of The Grapevine and a staff writer at The Root. Follow her on Twitter.