I know we are all anxiously awaiting the opening of Black Panther early next year, and we know it is going to be the blackest movie ever—but Disney has just announced the full cast of The Lion King, and now we know that will be the blackest Disney movie ever.
Sometime in 2019, when we have finally caught our collective breath from the epic blackness that will be the movie about Wakanda, we will have to somehow manage to contain ourselves again when the live-action version of The Lion King hits screens, and Queen Bey graces us with her performance as Nala.
Shut up. I'm not a Beyoncé stan, either, but I'm here for her, and you should be, too. She will play Nala opposite Donald Glover's Simba. James Earl Jones will be the deep-voiced Mufasa, and we will see him betrayed by his brother Chiwetel Ejiofor, who will play Scar.
Oops. Spoiler alert! You mean you've never seen the cartoon version of The Lion King? Well, you have some catching up to do. Yes, Mufasa dies, bitch. Get out your feelings and get into this live-action version of the movie.
G/O Media may get a commission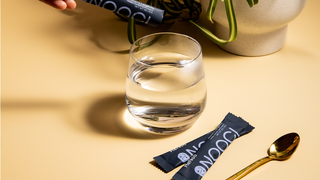 Rounding out the cast are Alfre Woodard as Sarabi, John Kani as Rafiki, Eric Andre as Azizi, Florence Kasumba as Shenzi, Keegan-Michael Key as Kamari, JD McCrary as Young Simba and Shahadi Wright Joseph as Young Nala.
It is, as the kids say, LIT, fam.
Oh yeah, there are some white people in the movie, too, because there's no way Disney is going to put out a movie with an entirely black cast. John Oliver will voice Zazu, Seth Rogen will voice Pumbaa and Billy Eichner will play Timon.
No exact release date has been given as of yet, but we know Disney wouldn't sell us a dream, especially when it comes to one of its biggest movies, so let's just start marking off the days until we travel first to Wakanda and then to the mighty jungle for the blackity-black Lion King adventure.
Bless up.