As Facebook continues to be mired in controversy over the way its user data has been used by outside companies and how its platform has repeatedly been infiltrated by Russian troll farms, a new report indicates that the social network's largest Black Lives Matter page was not affiliated with BLM at all—and was, in fact, a fake.
Doing its own investigation, CNN found that the page—titled simply "Black Lives Matter"—was a scam with ties to a middle-aged white man in Australia.
The page had almost 700,000 followers on Facebook, which is more than twice the number of followers indicated on the official Black Lives Matter page. In addition, the page was tied to online fundraising campaigns purported to be raising money for Black Lives Matter causes in the United States. Those fundraisers brought in at least $100,000, and CNN reports that at least some of that money was transferred to Australian bank accounts.
CNN spent a week exchanging emails and phone calls with Facebook about the page, but says that the social media giant suspended the page only when a user account that was an administrator for the page was also suspended.
G/O Media may get a commission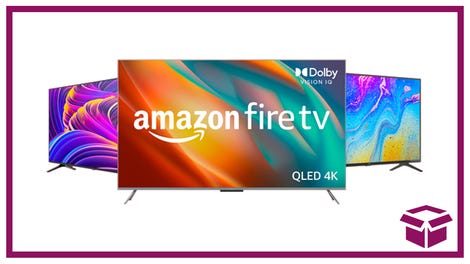 Ooh. stunning.
New Amazon Fire TVs
This was also not the first time Facebook was made aware that the page might be a scam.
BLM co-founder Patrisse Khan-Cullors told CNN that Black Lives Matter had contacted Facebook about having the page removed months ago, to no avail.
CNN also found that the same people behind the page ran a Facebook group also called "Black Lives Matter," which has nearly 40,000 members and is the biggest group on Facebook claiming to support Black Lives Matter. The page often linked to websites connected to Ian MacKay, who is a National Union of Workers official in Australia.
MacKay has previously registered domains that sound as if they are related to black issues, including blackpowerfist.com and blacklivesmatter.media.
When CNN reached out to MacKay to ask him about the page, he denied running the Black Lives Matter page and said that he had only bought the domain once and then sold it.
But within a few hours of CNN's conversation with MacKay, the page was taken down.