When The Arsenio Hall Show made its comeback to late-night television last week, almost 20 years had passed since it was on the air. But one look at the show's first-week numbers, as provided by Shadow and Act via a press release, and it looks as though Hall was missed by a lot of people.
"The Arsenio Hall Show," the new syndicated late-night talk show with host Arsenio Hall, was the No. 1 late-night talk show on broadcast TV in the key audience demographic of Adults 18-49, in its first week on air, September 9 to 13.
According to the release, it tied with The Tonight Show, which is hosted by Jay Leno on NBC, but the numbers also mean it beat out The Late Show with Dave Letterman on CBS and Jimmy Kimmel Live on ABC. While the national syndication ratings for the week will not be available until Sept. 24, it's a promising start for a show that has been critcally panned thus far. The New York Times said the show "felt less like a reawakening than like a wake."
But critics aside, in its first week back the show carved out a niche for itself by bringing on guests not seen elsewhere in the late-night wars. Snoop Dogg and Nas, two artists who were just beginning to get popular back when the original Arsenio Hall Show aired, blessed the show with their appearances, as did Johnny Gill.
Yeah, Johnny Gill.
Whether or not The Arsenio Hall Show is as good as its competition won't matter in the long run. As Hall himself said, "Back is beautiful," a slight nod to his demographics. If he's smart enough to know who butters his bread, he'll stand out to an underserved audience that doesn't watch the competition.
G/O Media may get a commission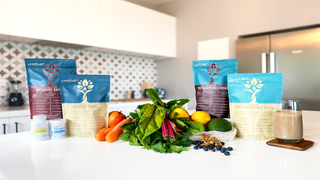 Read more at Shadow and Act. 
Jozen Cummings is the author and creator of the popular relationship blog Until I Get Married, which is currently in development for a television series with Warner Bros. He also hosts a weekly podcast with WNYC about Empire called Empire Afterparty, is a contributor at VerySmartBrothas.com and works at Twitter as an editorial curator. Follow him on Twitter.