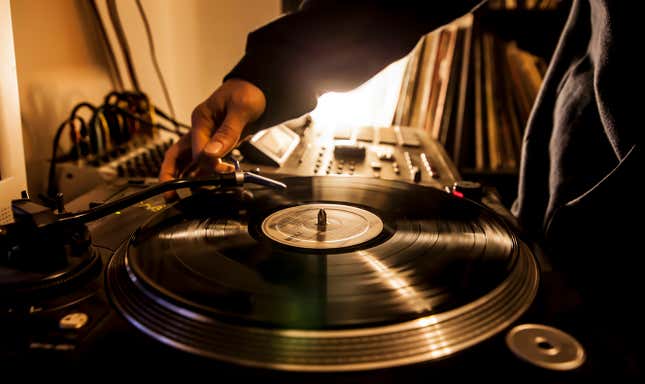 Hip-hop celebrated its 46th birthday on August 11. The anniversary of the genre's unofficial yet widely accepted formation in the Bronx just happened to coincide with the tail end of a conversation regarding everyone's top 50 rappers list. The thought of putting together my own top 50 list always put me off; once you get past your top 15, things get muddled and subjective. I've no interest in spending time in a comments sections arguing why I dared put my 38 over my 42.
I chose instead to attempt a tighter, more focused "best of" list—one that's arguably more difficult. For a lifelong hip-hop fan, cooking up a top 15 all-time tracklist is likely akin to a parent ranking their kids; it takes careful consideration and you don't feel that good about it, but you can still do that shit. Surprisingly, it wasn't as stressful to pull together as I expected it might be.
Half of the list is completely unimpeachable; the rest was an attempt to put myself in the shoes of the hip-hop cognoscenti who would castigate me for forgetting this or that pivotal-ass track. Perhaps the most difficult part was creating a list without acts who would make the top 10 of my 50 best rappers list (OutKast, The Roots). I'd appease a hell of a lot more people by expanding to a top 20 list, but brevity is the soul of wit and the beating heart of a dope tracklist. (For you ancient heads, this playlist will fit on an 80-minute CD-R).
How do I define a great track…? It has an enduring resonance on the culture and music as a whole. It avoids sounding anachronistic even if it dropped a quarter-century ago. It is ubiquitous and is constantly sampled or referenced by artists in all genres. In a concert of thousands, everyone sings the lyrics in unison when the DJ drops the needle. It requires enough time to elapse to be placed in a greater context. Plenty of potentially classic albums and songs drop these days, but they need time to breathe.
G/O Media may get a commission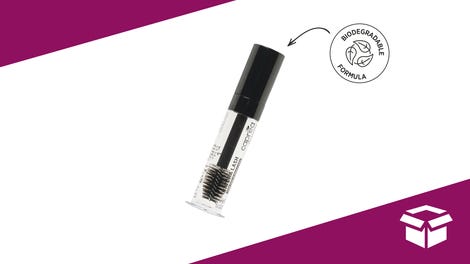 It's $8
20% Off Lash + Eyebrow Serum 2.0 - Caprea Beauty
I had to take care to distinguish greatness from my subjective favorites. Black Star's "Respiration" is in my top five best tracks ever, but there are too many greats ahead of it. "Jesus Walks" is far from my favorite Kanye West track, but its footprint on millennial hip-hop is nonpareil.
There will certainly be a debate, and I'm absolutely open to it. But I'm not sure how any avowed hip-hop fan wouldn't scramble to their headphones to bump this playlist like they haven't been listening to these songs most of their lives.
 "T.R.O.Y. (They Reminisce Over You)," Pete Rock & C.L. Smooth: Hip-hop's finest elegy to a friend lost too soon (Trouble T-Roy of Heavy D & the Boyz). Pete's sample of Tom Scott's "Today" cover is so indelible that rap fans everywhere got goosebumps when it randomly popped up on an episode of The Boondocks. "T.R.O.Y" is the greatest hip-hop track of all time, period.
"Shook Ones Pt. II," Mobb Deep: The original "Shook Ones" is an underappreciated '90s NYC banger. "Part II" anchored Mobb Deep's sophomore classic (and personal all-time favorite hip-hop album) The Infamous and might be the best song "sequel" (remix?) of all time. Havoc's production personifies the Queensbridge sound when the housing project was experiencing its creatively fertile mid-1990s.   
"U.N.I.T.Y.," Queen Latifah: Queen Latifah has accomplished so much throughout her three decadeslong multihyphenate career, but it's easy for folks under 30 to overlook her status as a trailblazing golden-era emcee. "U.N.I.T.Y." was an unabashed demand for respect of women in hip-hop in the early 1990s when "bitch" and "hoe" peppered damn near everyone's bars; though things haven't improved much in hip-hop a quarter-century later, the track remains the Queen's most successful to date. She reminded everyone of the work we still need to do with her performance of the track during the 2019 MTV Video Music Awards.
"Jesus Walks," Kanye West: Responsible for promoting West from your favorite rapper's favorite producer to perhaps this generation's most influential solo artist. The Grammy-winning meditation on Christian faith subverted a genre that seldom addresses faith at length, and it almost went to West's now-estranged friend Rhymefest, who co-wrote it. It's my least favorite track on this list, but arguably, many contemporary rappers exist because of it.
"Fight the Power," Public Enemy: The turn of the 1990s saw mainstream hip-hop at its most politically conscious: it was trendy to rock Malcolm X caps and leather Africa patches. It's tough to imagine black revolution bars topping the charts in 2019, but that's exactly what the theme song to Spike Lee's best film ever accomplished.
"Fuck tha Police," N.W.A.: N.W.A. were the other side of the same revolutionary coin as Public Enemy: more violence and misogyny, but similar ideas about black folks overcoming our natural oppressors. "Fuck tha Police" kept the group in a legal morass for obvious reasons, but it also served as the score for actual protests and uprisings around the planet. Also, what other rap track title do you still hear consistently more than three decades after it dropped?
"Paid in Full," Eric B. & Rakim: In the late 1980s, Rakim gave hip-hop the greatest gift it ever: a flow that inspired the future legends of 1990s East Coast hip-hop. If the God MC isn't your favorite rapper of all time, he's your favorite rapper's favorite rapper. The bars from his debut single with Eric B., as well as that Dennis Edwards sample and the now-legendary drum break, sent a bunch of now-living legends scrambling to their rhyme books for the first time.
"It Ain't Hard to Tell," Nas: Illmatic is considered by many hip-hop fans of a certain age to be the best rap album of all time. Ask most of them which song is their favorite (I have), and they'll likely point to the album's Large Professor-produced, "Human Nature"-sampled first official single. The layered metaphors that became synonymous with early Nas guide the first verse, which is among the most memorable of his 25-year career. I can think of many great album openers, but this is probably the best closer ever.
"Scenario," A Tribe Called Quest (feat. Leaders of the New School): Choosing the best ATCQ track is extremely tough, considering how many hip-hop staples the band crafted across its six albums. But next time you are at a club or concert and the DJ throws on "Scenario," marvel at a room full of people from several races and generations rap Busta Rhymes' verse from front to back, always throwing up their arms in unison for "BOOM like a cannon!"
"Protect Ya Neck," Wu-Tang Clan: The 25th anniversary of the Wu's seminal debut Enter the 36 Chambers—and by proxy, the group's legacy—has been celebrated lately via an excellent documentary and an upcoming Hulu miniseries. Wu's far-reaching brand might have never left Shaolin without the success of this first single, which still goes hard thanks to RZA's production and verses that aged well primarily because they came from rappers who can hold up in any era.
"Juicy," The Notorious B.I.G.: Biggie might not be the progenitor of the we-done-came-up rap track, but he mastered it. The simple, yet highly infectious "Juicy Fruit" sample amazingly came from three different producers (Pete Rock was apparently shafted by Puffy after coming up with the O.G. version). Even now, it's easy to forget that Biggie delivered those sonorous and resonating vocals when he was barely old enough to legally drink.
"Nuthin' But a 'G' Thang," Dr. Dre. (feat. Snoop Doggy Dogg): Arguably the opening salvo of the G-Funk era. Both the lyrics and the video—especially the men spraying the "bougie" girl with their 40-ounces—are almost comically antediluvian now. But who can't rap along to Snoop's opening bars? For my money, Dre and Snoop's earlier team up for "Deep Cover" is superior, but the "G' Thang" master belongs in the Smithsonian.
"Mind Playing Tricks on Me," Geto Boys: Lyrics about PTSD and the violent outcomes of delusions were a lot to wrap around my 10-year-old brain. But this was back when a James Brown or Isaac Hayes sample ("Mind" has the latter) resulted in a surefire head-nodder. It's the only Deep South track on this list, but it belongs in part because it's been sampled a ridiculous number of times, and likely by one of your favorite rappers.
"Keep Ya Head Up," 2Pac: 'Pac's greatest track is also a tough call: "Pain" is my personal favorite and "Dear Mama" is easily the best "mama" track in a genre loaded with them. But this cut wins it for the role it played in addressing the sense of hopelessness engendered by the Los Angeles riots and overall life in the hood. Though 'Pac delivered contradicting messages throughout his career, he created a track urging us to love our black women that resonates to this day.
"Dead Presidents (Original)," Jay-Z: Legendary not just as Jay's best track from his best album, but because it's oft acknowledged as the focal point of the Nas-Jay feud, which arguably remains hip-hop's most storied beef or all time. Lonnie Liston Smith's "A Garden of Peace" sample is also one of the most beautiful pieces of music ever employed in a song about general scumbaggery. It's almost a wash between the original and the album version, but the former wins by a nose.