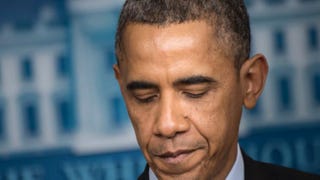 A Texas woman pleaded guilty to sending letters containing ricin to President Barack Obama and New York Mayor Mike Bloomberg on Tuesday.
According to Shannon Richardson's attorney, the deal means she could receive a maximum 18-year prison sentence, the Associated Press reports.
According to court documents, one letter to the president reads: "What's in this letter is nothing compared to what ive got in store for you mr president. You will have to kill me and my family before you get my guns. Anyone wants to come to my house will get shot in the face."
Richardson, a former actress and mother of six, allegedly tried to frame her husband, now estranged, for the deadly letters before her June arrest, but ultimately failed.
Read more at the Huffington Post.