Dajerria Becton, the 15-year-old McKinney, Texas, teenager who was slammed to the ground by a police officer while attending a pool party, is speaking out about the horrifying ordeal, describing how she wants the officer's punishment to be severe, Fox 4 News reports.
"He grabbed me, twisted my arm on my back and shoved me in the grass and started pulling the back of my braids," Dajerria said. The entire incident happened in McKinney, where police officers responded to a 911 call about a disturbance. Officers—one in particular, Police Cpl. Eric Casebolt—can be seen in video footage brashly detaining and shouting at black teenagers. The incident was captured on eyewitness Brandon Brooks' smartphone.
The video went viral and added fuel to the ongoing, proverbial fire about excessive behavior by white police officers when they're responding to and interacting with black people.  
"I was telling him to get off me because my back was hurting bad," Dajerria said. Casebolt can be seen climbing on top of Dajerria's back using both of his knees, even after Dajerria was handcuffed and lying facedown on the ground.
G/O Media may get a commission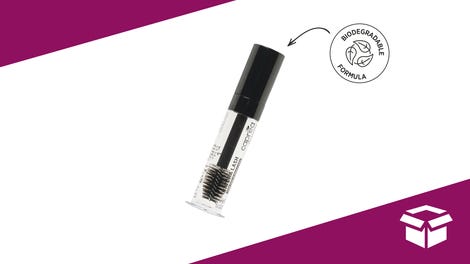 It's $8
20% Off Lash + Eyebrow Serum 2.0 - Caprea Beauty
Dajerria wants a stricter punishment for Casebolt beyond his possibly losing his job. "Him getting fired is not enough," Dajerria said.
Dajerria's aunt echoed her niece's sentiment and described how she was shocked that Casebolt exerted as much force as he did while detaining her niece: "It wasn't right; I think his force was excessive."
Brandon, 15, told Fox 4 News that he was shocked by what he witnessed. He said he became particularly frightened when he saw Casebolt pull out his gun on unarmed teenagers. Brandon says he felt compelled to keep filming.
"At that point, my heart did drop and I was scared that someone was going to get shot and possibly killed, so I knew I had to keep on filming because I got really scared when he pulled out his gun," said Brandon.
Civil rights organizations and scores of people on social media are calling for local municipalities and the U.S. Justice Department to investigate the incident and the McKinney Police Department.
"It is our hope and prayer that the chief [of] police and the mayor of this city will handle this situation," the Rev. Ronald Wright of the Justice Seekers told the news station.
Casebolt has been suspended pending an investigation.
Read more at Fox 4 News.