A Fort Worth, Texas, man is demanding answers after he and his friend noticed that the receipts for their Friday lunch included racial slurs, Fox4DC reports.
Tyrone Moseley and a co-worker stopped at a local Sonic drive-in for their meal and ordered on the patio, where, according to Moseley, the servers usually take his name. However, he says, this time that didn't happen.
After their meal, Moseley said that he noticed his friend's receipt read, "Mexican," which prompted him to check his own. His, it turns out, read "[n—ga]."
"One of the workers, she came outside. I asked her and said, 'Do you know anything about this? Is this how y'all put the name of your customers on your receipt?' She was like, 'Uhh … no.' But then she kind of giggled and just walked off and kept going," Moseley told the news station.
Moseley said that the carhop who took the orders was also black.
"I try not to use that word, and I know where it comes from," he said. "It kind of bothers me for your own kind to call you that. Especially at a place of business. Especially where I spend my money at."
G/O Media may get a commission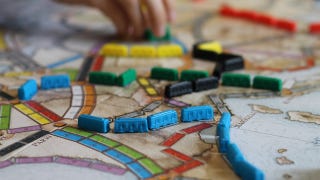 Tabletop & Board Games to Play This Fall
Sonic released a statement following the incident:

We understand that a carhop wrote an offensive word on one customer's receipt and a different offensive word on another customer's receipt. The franchisees who own and operate this drive-in consider such behavior to be completely unacceptable. They have already investigated the matter and report that the carhop is no longer employed by the drive-in.
According to Fox5DC, Sonic said that it will provide training to employees so that they know such behavior is not acceptable.
Read more at Fox5DC.