Taraji P. Henson was roundly applauded on social media this week over actions she took after claiming that police in Glendale, Calif., racially profiled her son, Marcell, during a traffic stop.
In a recent interview with Uptown magazine, she said she was sending her son to Howard University after he was profiled on the campus of the University of Southern California.
Turns out the Empire star says she overreacted, according to the Los Angeles Times, which obtained a 40-minute video of an officer's encounter with her 20-year-old son. She apologized to police Friday in an Instagram message with the hashtag #TurningANegativeIntoAPositive #LoveTarajiPHenson.
"I would like to publicly apologize to the officer and the Glendale Police Department," she wrote. "A mother's job is not easy and neither is a police officer's. Sometimes as humans WE overreact without gathering all the facts. As a mother in this case, I overreacted and for that I apologize. Thank you to that officer for being kind to my son."
In the lengthy video recording of the traffic stop, Marcell, whose last name is Johnson, is shown running a yellow light at a crosswalk where a pedestrian is attempting to cross. The officer then pulls him over.
G/O Media may get a commission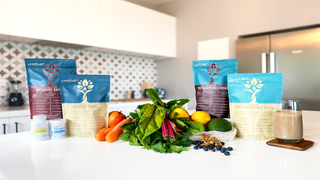 After a series of questions from the officer, including if he's ever been arrested, Johnson tells the officer he has marijuana in his backpack.
"I appreciate you being honest with me about the weed," the officer says. "I do appreciate that because I do smell weed."
Johnson complies with the officer's request to step out of the car and wait on the sidewalk. After running checks and searching his car, the officer, who was joined by several others, issues Johnson a citation for possession of marijuana but lets him go for running the yellow light.
"I'm gonna give you a citation for the marijuana," the officer says in the video. "Listen, I'm not gonna give you a citation for running that yellow, because that'll actually put a moving violation on your driver's license, and you're gonna have to do traffic school and all that stuff. So I'm helping you out by not giving you a violation on that. All I'm gonna do is take the weed."
Read more at the Los Angeles Times.