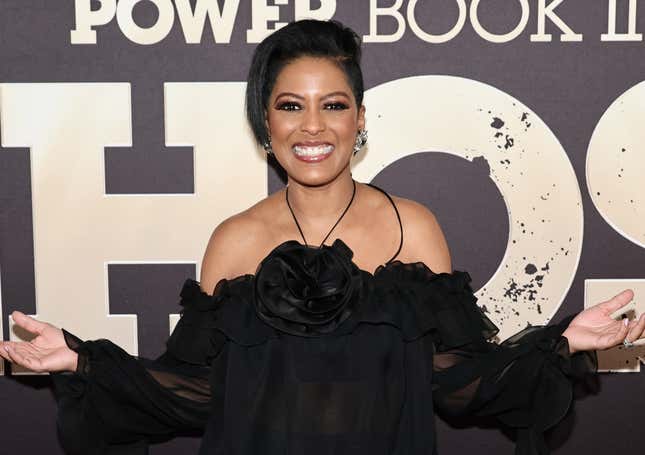 As Black women, we know the deck is always stacked against us. We do our best to not let the bullshit faze us, but sometimes you can't help but feel like you need to climb a certain mountain of success to prove your worth to the haters. It's not our proudest moment, but we can't embody the "strong Black woman" life all the time. Someone who's familiar with these feelings is Tamron Hall.

Tackling A Black Maternal Health Crisis & Embracing Reproductive Justice | The Root Institute
Back in 2017, she left the Today Show after NBC replaced her and Al Roker with Megyn Kelly. Since then, Tamron has found success with her own daytime talk show, which just started its fifth season. As confident as she was in her ability to create a fantastic new chapter for herself, Hall recently admitted that she did feel like she had something to prove.
"I can honestly say something that I've never said…I was determined to prove people wrong, and probably in an unhealthy way–in some ways," she told The Wrap. "Looking back at that, I really wanted to prove my value…I wanted to prove to young women, and women over a certain age, like myself, that we're not disposable."
The veteran journalist may think it was unhealthy to have these feelings, but honestly, it's just basic human behavior. Whether you got dumped or weren't appreciated and left, after a bad breakup, the first thing we all think is: "I need to show them that they made a mistake." Fortunately, Hall is more enlightened than the rest of us, so she recognized that at a certain point you need to move on and focus on what's next.
"Just because you're not picked for that team doesn't mean you don't have a team, and that's really what my focus was," she said. "Now, that said, you have to let it go, and I probably should have let it go a little earlier so that I could be myself, that I could be in my body and in my experience versus what I wanted someone else to see."
Tamron has nothing to worry about because she absolutely won this breakup. It's always exciting to see a Black woman win when the odds are stacked against her. It's even more important for us to admit when we're feeling the pressure of having the world rooting against us. Tamron Hall deserves all the flowers for her success and for her strength in admitting that she was disappointed in her reaction to failure.