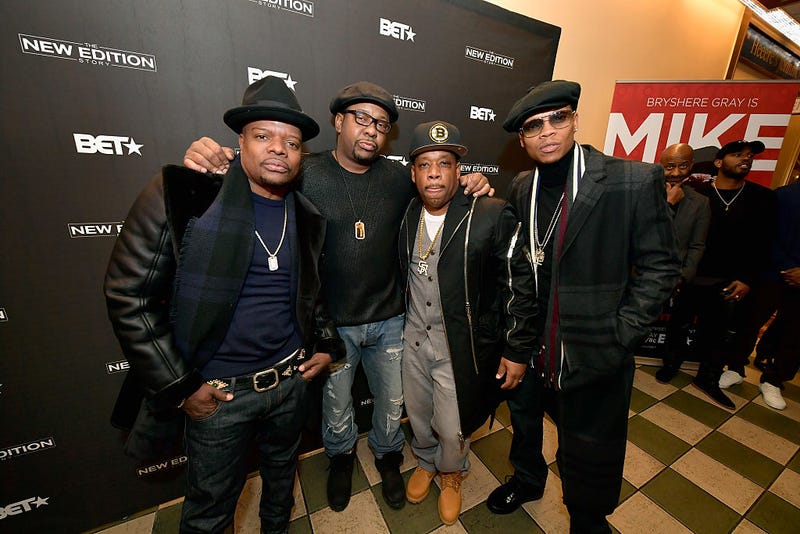 The Temptations are one of my favorite groups of all time. But I have to caveat that: The version of the Temptations that features the "Death Lineup" (no pun intended, seriously) of David Ruffin, Eddie Kendricks, Paul Williams, Melvin Franklin and Otis Williams is my favorite. Even though that lineup is my favorite,…
If I tried to review the entire BET Awards, which went on for a smooth four hours, I would be writing until Blue Ivy released her second greatest-hits collection. So in the interest of time, I'll only cover where my prerogative leads me. Feel free to cue up select tracks from the catalog of the legendary Kang of R&B,…
Full disclosure. This will not be a recap of the entire show. Because I did not watch the entire show. Because I'm old as fuck and took a nap at 8pm and woke up at like 10pm. Because old ass niggas take evening naps. And then for the first few moments of watching the awards, I was only kinda, sorta paying attention…
The reason I allow my pod mate, Stephen A. Crockett Jr. the third, to write the posts for The Root's podcast episodes is that I literally do everything else. But, then I got the chance to read said posts. And though I'm not shocked that Crockett has been dragging my beautiful name through the mud, I am exhausted by…
After more than 30 years in the business, Ronnie DeVoe, Bobby Brown, Ricky Bell, Mike Bivins, Ralph Tresvant and Johnny Gill are being honored with a star on the Hollywood Walk of Fame and a highly anticipated, three-part biographical miniseries on BET that began airing Tuesday.
Tonight, the first part of BET's three-part miniseries, "The New Edition Story," debuts. If you don't think I'll be glued to my television tonight at 9pm, you're huffing glue. It's been a good long while since I've been this excited about a biopic. I still have the "New Edition –Past and Present" VHS tape and would…
Just when you thought this television season couldn't get any blacker, BET raises a fist and busts through the door with the ultimate "for us by us" miniseries: The New Edition Story.

In one of the most poignant scenes in the BET miniseries The New Edition Story, the young Ronnie DeVoe, Bobby Brown, Ricky Bell, Michael Bivins and Ralph Tresvant are fresh off their first major world tour. The tour bus, painted with the group's name in graffiti letters on the side, pulls in slowly to drop the singers…
Over the weekend, I breezed through Bobby Brown's memoir, Every Little Step: My Story and it was quite the learning experience. Well, duh, of course I know who Bobby Brown is, but when he was doing his thing in the 80s, my wee heart could only focus on Anita Baker and Janet Jackson. My earliest memories of him involve …
To call myself a Bobby Brown fan would do a disservice to the many years I've fought for Don't Be Cruel's recognition as one of the greatest R&B albums of all time. The album is damn near flawless. The WORST song on the album is "Take It Slow" and its not even a bad song. It's just not as good as "Every Little Step",…