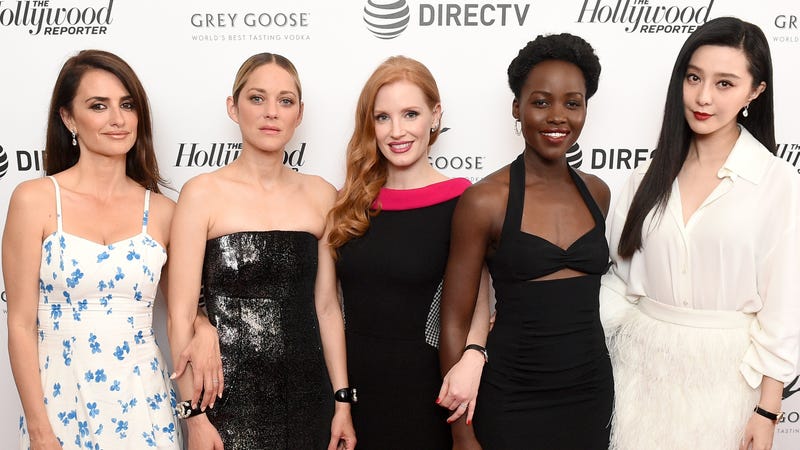 "When you know better, you do better," or so the saying goes. Sometimes—most times—it takes someone with privilege to enact change for everyone else. In January, actress Jessica Chastain made headlines when she advocated for equal pay for fellow actress and friend Octavia Spencer, addressing the persistently deep pay…
I don't have to tell you how supremely tough 2017 was to deal with. Like, I'm sure we all could go on and on about how terrible this year truly was to each and every last one of us. Still, the year had some high points, which we pointed out earlier this week, but in the spirit of balance and equilibrium (it took me…
In her first major piece of legislation since taking office, Sen. Kamala Harris (D-Calif.), along with everyone's favorite Republican, Sen. Rand Paul (R-Ky.), has introduced a bipartisan bail-reform bill—the Pretrial Integrity and Safety Act of 2017—which would encourage states to stop holding accused offenders in…
Early Wednesday morning, Aaron Hernandez joined the long list of incarcerated people, including Sandra Bland and Kalief Browder, who allegedly committed suicide while in prison, or soon after being released.
I need a late pass; I only recently saw Get Out. Like last night. Almost a month after its release I finally managed to make it to see the movie that everybody is talking about. The hype is justified and any Black males dating white women will probably be donning  a perennial side-eye whether they like it or not. And…
Time: The Kalief Browder Story is a six-part docuseries based on the story of Kalief Browder, who spent three years at New York City's Rikers Island jail without being convicted of a crime. He was arrested at age 16 for a robbery he did not commit. During that time, he endured about two years in solitary confinement,…
About 100 mourners gathered to honor 63-year-old Venida Browder's life on Saturday in the Bronx, N.Y., according to the New York Daily News. Browder died after a series of heart attacks on Oct. 14.
The mother of Kalief Browder, who killed himself after spending three traumatic years in New York City's Rikers Island jail complex, has died of a "broken heart," her lawyer told the New York Daily News Sunday.
In what could be viewed as some semblance of justice for Kalief Browder, the young man who became the poster child for everything wrong with New York City's broken criminal-justice system and its jails, the lower house of the New York Legislature recently passed a bill known as "Kalief's Law" to ensure that persons…