The Negro Motorist Green Book was a light at the end of the tunnel for black travelers during segregation in the U.S. The annual travel guide, which made its debut in 1936, highlighted restaurants, clubs, barbershops, hotels and other establishments that were inclusive to travelers. Even though many establishments have been shut down or foreclosed, we took a look at the 1949 guide and found some — from Washington, D.C. to Los Angeles — that are thriving or carrying on the traditions of the original.
Club Caverns: Washington, D.C.
It's hard to believe that this jazz nightclub, formerly known as Club Caverns on 11th and U Street, was founded in 1926 in the basement of a drugstore. But that did not stop several famous acts from performing here throughout the 1900s, including Duke Ellington, Cab Calloway, Miles Davis and Eric Dolphy. Although the establishment shut down under owners Tony Taylor and Angelo Alvino in 1968, Omrao Brown, who became the owner in 2006, restored the venue at the same location and under a new name — Bohemian Caverns.
S&W Liquors: Washington, D.C.
G/O Media may get a commission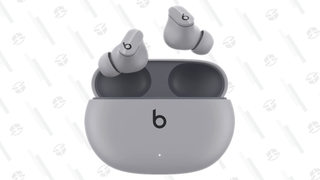 Since the Jim Crow era, the liquor store (1428 Ninth St., NW) has been selling spirits under the same name. According to the Washington Post, as of 2010, it was owned by Andy Kim, who said he bought the store in the 1980s and had no clue of its historical significance.
Cubs Park: Chicago
Blacks traveling through the Midwest were not limited to just restaurants and bars. According to the guide, they could also feel welcome at Cubs Park, later named Wrigley Field after the chewing-gum mogul.
Chicago Public Library: Chicago
There might not have been a bounty of books available for blacks in Jim Crow South, but the Central Library on Michigan Avenue between Washington and Randolph Streets was listed in the Green Book as offering more than one million "volumes covering every possible reader demand." The library was shut down, relocated to 400 S. State Street and renamed the Harold Washington Library Center in 1988. The Chicago Public Library currently has more than four million books, CDs, DVDs and other media in circulation.
Wonderland: Baltimore
This club at 2043 Pennsylvania Avenue was listed in the book as one of five Baltimore clubs open to blacks in 1949, but it has since been re-established as a liquor store with the same name.
The Town of Robbins, Ill.
Located 17 miles from Chicago, this town was owned and operated by blacks in 1949, according to the guide, which highlighted the employment and housing opportunities afforded to African Americans and even boasted about nightclubs — Apex and the Community Club, both of which have shut down — that "would do justice to Chicago and New York's brightest." The predominantly black demographic remained intact, as the town is currently 93.5 percent black. As the oldest all-black town in the United States, Robbins was home to Robbins Airport, the first black airport in the country, until a windstorm destroyed the area and planes in 1933.
YMCA: New York
The Harlem community center at 180 W. 135th St. was well-known as a safe space for children to swim, play and exercise — and it also offered guest rooms. Visitors can still rent a room at this branch for as low as $70 per night.
Lenox Lounge: New York
Perhaps one of the most famous lounges in New York City, Lenox, at 288 Malcolm X Boulevard, was an exciting spot to see jazz greats such as Billie Holiday and Miles Davis in the famous Zebra Room, which was featured in the film American Gangster. Jazz fans looking for a great spot can still come and watch both local and national musicians play every night.
Hotel Dumas: Roanoke, Va.
The Southwestern Virginia hotel on Henry Street was one of the only businesses in the area that provided overnight accommodations for blacks and meeting locations for sororities, businesses and black clubs. During the city's redevelopment in the 1980s, the location became the Dumas Center for Artistic and Cultural Development. The Center is set up as a tourism destination and houses youth programs and performances by musicians and artists.
Dunbar Hotel: Los Angeles
When blacks traveled to the West Coast, they were able to stay at this elegant hotel (4225 S. Central Avenue) that was named after famous poet Paul Dunbar. Duke Ellington, Billie Holiday and Cab Calloway were a few of the jazz greats who walked the halls, but today, the hotel is being redeveloped as an apartment building with an old-school hotel feel.
Clifton's: Los Angeles
When Clifford Clinton founded what his customers called "the Cafeteria of the Golden Rule," customers were only expected to pay what they felt was fair — a sign read: "PAY WHAT YOU WISH." In addition to the unconventional business model, the cafeteria also had waterfalls, geysers and a life-size figure of Jesus Christ looking over customers as they ate. The main branch at 618 South Olive Street closed in 1960, but the branch in Brookdale (648 South Broadway) still offers delicious food and implores customers to "Dine Free Unless Delighted."