The Supreme Court is hearing a case this week about Anthony Elonis, a Pennsylvania man who was sentenced to four years in prison for posting "explicit rap lyrics" to his Facebook page that expressed his desire to kill his wife, shoot up an elementary school, and "slit the throat" of the FBI agent who was investigating the fallout between him and his estranged wife, Al-Jazeera reports.
Elonis "was convicted in federal court on five counts of transmitting interstate threats—over the Internet, in this case—'to injure the person of another,'" Al-Jazeera explains.
"Since Elonis was convicted, however, his case has bounced around lower courts and rallied free-speech advocates, who contend that comments on social media are often hastily made and can easily be taken out of context," Al-Jazeera continued.
The rapper that Elonis frequently quoted in the Facebook posts? Eminem.
"Elonis' lawyers argued that his posts amount to a crude form of artistic expression, that Elonis was merely venting rage about his failing marriage and his recent firing. They noted that the lyrics, posted under the alias 'Tone Dougie,' drew frequently from rapper Eminem, who also alludes in songs to killing his ex-wife," according to the news website.
G/O Media may get a commission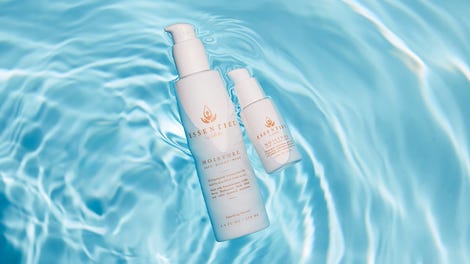 20% off
Essentiel by Adele
First Amendment advocates and observers are watching the case closely, since many believe it will set a precedent for future cases like it, in which social media and a person's intentions are studied closely to flesh out culpability.  
Read more at Al-Jazeera.