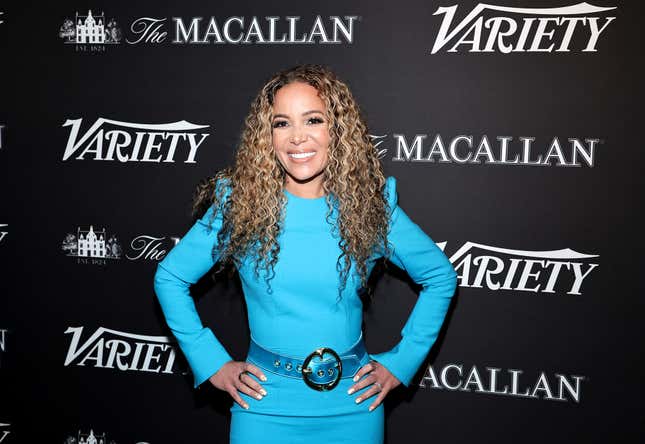 Sunny Hostin is getting real about her decision to have plastic surgery. In this week's issue of PEOPLE, The View co-host shares how after years of struggling with back pain and body issues, her decision to have a breast reduction and lift and liposuction last summer has given her a new lease on life.
American Ninja Warrior: Season 15 Is Our TV Pick of The Week
"I thought I would feel shame, like, 'Oh my God, I'm doing plastic surgery like all these crazy celebrities.' But I don't feel shame at all," she says in the interview. "And I hope sharing my story will help more people. If they're feeling so body-conscious, the way I was — they can do what they need to do to feel better."
Hostin says she's lived with large breasts since she was a teenager, something that has always made her self-conscious. "By the time I was 16, I was a double-D," she said. And when she joined The View as co-host in 2016, Hostin said she did everything she could to make sure her breasts didn't steal the show.
"My waist was small, but my top was so big I would wear a minimizer bra and a sports bra or a binder all the time," she says. "Or I would get a very large dress, and then my stylist would put clips on the back of my dress so that everything would fit."
But it was an embarrassing experience while getting ready for the 2022 White House Correspondents Dinner that pushed Hostin to do something about her large breasts. She said when she was unable to fit into the bra of her gown and had to wrap her chest in masking tape, she knew something had to give.
"I was crying," she said. "I sat there and didn't eat anything. I couldn't lift my hand because my boobs were going to fall out. [Musical group] Bell Biv DeVoe wanted to take a picture with me. I was like, 'Oh God, they're going to have these pictures of my boobs hanging out.'"
In the interview, Hostin reveals she received a breast reduction and lift, along with liposuction on her waist and chin last August. And now that she's down from a G-cup to a C-cup, she says she's more confident than ever.
"Now I prance around nude all the time at my house — I feel great," she said. "I don't know, you may see me naked on The View!"
Hostin says she wanted to be honest with viewers about her experience in hopes of erasing some of the stigma around plastic surgery.
"I look through magazines and Instagram accounts. I always believed, 'Oh, they must be clean eating.' No, they're not — a lot of them are taking something, or they're getting plastic surgery. It's their decision to keep it private," she adds. "But I wanted to be really honest. And I'm so happy."