A study published Monday by researchers at the Massachusetts Institute of Technology, Stanford University and the University of Washington reveals that racial discrimination exists among Uber and Lyft drivers, Bloomberg reports.
In Boston, drivers canceled rides for men with "black-sounding" names more than twice as often as for other men, according to the study. And black people in Seattle using Uber faced longer wait times to get paired with drivers than their white counterparts.
According to Bloomberg, researchers believe that names and pictures are an issue. They believe that such information gives drivers the means to discriminate against prospective riders.
The study, which was conducted in Seattle and Boston, included 1,500 rides. Four white and four black research assistants (split evenly among men and women) ordered cars over six weeks in Seattle using their photos on the ride-booking apps. In Boston, the study was done with the assistants using either "African-American-sounding" or "white-sounding" names. The results showed that Uber drivers canceled on riders with black-sounding names, even though drivers get penalized for canceling on customers too often.
"Discrimination has no place in society and no place on Uber," said Rachel Holt, Uber's head of North American operations. "We believe Uber is helping reduce transportation inequities across the board, but studies like this one are helpful in thinking about how we can do even more."
G/O Media may get a commission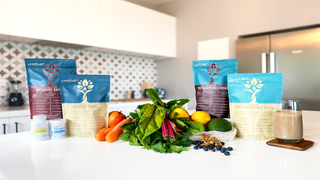 The study found that Lyft had a different issue of discrimination, since drivers could screen out black passengers altogether without canceling on an individual passenger because potential passengers' names and photos show up up front. With Uber, the name of the person doesn't show until after the driver accepts a fare, researchers note.
Read more at Bloomberg.