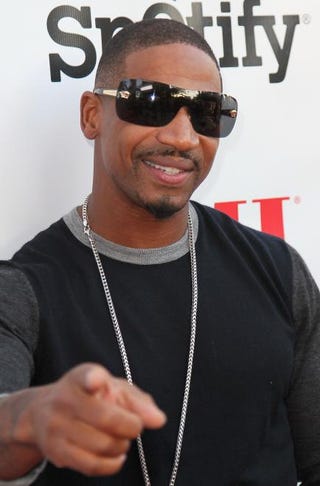 Reality-TV star and onetime hit producer Stevie J has been arrested after racking up what TMZ reports is a "million-dollar child support debt." According to the gossip site, the Love & Hip Hop: Atlanta star is currently in jail after he allegedly stopped paying a court-ordered $8,500 monthly child support payment in 2001.
According to a criminal complaint seen by TMZ, Stevie J fathered two children with his then live-in girlfriend in 1997 and 1998 and was initially ordered to pay $6,500 in child support in 1999. That amount was raised to $8,500 a few years later.
TMZ reports that Stevie J hasn't paid child support in some 13 years, bringing his estimated total back child support owed to $1,107,412!
Police arrested him in Atlanta, and he will face criminal charges in New York City, TMZ reports.
Read more at TMZ.