For a solid stretch—probably from at least 2008 through 2014—I'm going to assert that Washington, D.C., was the Black Brunch Capital of African America. If you wanted to see bougie blackness at its apex, the U Street N.W. corridor was your spot. It was nothing to see young black professionals and politicos dancing on couches and tables while carafes of bottomless mimosas and plates full of chicken and waffles paraded throughout restaurants up and down the street. I'm not even suggesting that brunch as a pivotal social activity ended in the city, but other cities caught on in tremendous fashion. I'd hear through the grapevine about everybody's mama'nem talkin' about brunch up in Harlem or in Atlanta or in Chicago, etc. Wherever black folks gathered, brunch was a thing.
Well, one other thing D.C. has also done tremendously and exported out was our day party tradition. While D.C. cannot lay claim to being the originators of the day party (Charlotte and the annual C.I.A.A. tournament weekend owns that title), we turned day partying all the way up. Effectively, we had and have had entertainment on lock, though.
Thing is, as black outlets for entertainment and the way we seek entertainment has expanded, one-off, monthly and quarterly parties and experiences have become the norm, especially between D.C. and New York City. In what I can only imagine is the company's desire to make sure that black folks live their absolute best lives, Amtrak recently announced a train-service that will get you from New York to D.C. (and vice versa) in 2.5 hours.

Egads! While the service, starting in the fall, is slated in its early stages to run one train from N.Y.C. to D.C. in the morning and one from D.C. to N.Y.C. per day, the black partying bougie black life possibilities are endless.

For instance, say that I live in New York City and want to hit, say a turn-up brunch with the homies in the morning and then a concert series in Brooklyn starting in the late afternoon, I can do it without having to sacrifice the whole damn day traveling? No more Megabus and traffic or paying an arm and a leg for the high-speed Amtrak Acela ?

G/O Media may get a commission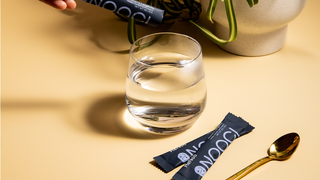 Or say I want to attend a big-ass HBCU event in Harlem on Saturday evening and also go to brunch, I mean church AND brunch, on Sunday morning back home in D.C. Though you can already do that with the available transportation options—while possibly sacrificing more of your day—a shorter route suddenly makes it all seem more doable. Like you can achieve more entertainment, fun and blackness without losing as much time. You can effectively plan out a day in both D.C. and N.Y.C. and it's not even remotely ridiculous.

As the story goes, when Sean "Puffy" Combs was a student at Howard University, he'd trek back and forth regularly—sometimes on the same day—to get to party-promote and live out his entertainment dreams at Uptown Records in New York. Diddy (I think that's Puffy's permanent moniker now; his mama call him Puff, I'm gon' call him Puff) is damn near a billionaire at this point. Imagine what he could have done with the extra time he'd have saved with this particular train route? He might already BE a billionaire with all of those extra hours.

Granted, for full maximization of your best black life, this train service will have to increase the number of trains running back and forth over the course of the day. But Amtrak clearly sees that we need this service in the bougie black community, particularly, and thus they've made in-roads to get us to full summer Black-Out capacity.

I don't know, yet, how much this service will cost, but can you really put a premium on maximizing your ability to Instagram how fly your life is and how easily you get from New York City to D.C. for the culture? I don't think you can.