Well, in case you had any doubt, or were curious as to what police officers make of citizens attempting to assert their rights to peacefully assemble and protest the seemingly inexplicable killings of unarmed black men that go unpunished, here you have it.
Toheeb Jimoh Talks The Power, Acting With Toni Collette, & Ted Lasso on That's So Random
Police apparently thought it was appropriate to chant "Whose streets? Our streets" Sunday night while making some arrests during the continued protests over the acquittal of Jason Stockley, who had faced murder charges in the 2011 killing of black motorist Anthony Lamar Smith.
According to the Washington Post, Sunday's protests turned volatile after some protesters broke off from the peaceful groups and began smashing windows and pushing over trash cans. Others, according to the police, threw chemicals and rocks at police officers.
"After the demonstration, organizers announced that the daytime protest was over," Mayor Lyda Krewson said in a statement early Monday morning, acknowledging that the vast majority of protesters were nonviolent. "But a group of agitators stayed behind, apparently intent on breaking windows and destroying property."
G/O Media may get a commission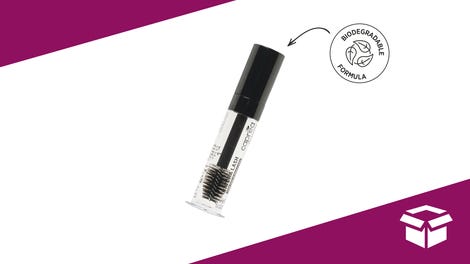 It's $8
20% Off Lash + Eyebrow Serum 2.0 - Caprea Beauty
The fallout resulted in the arrest of more than 80 people on what marked the third day of unrest since Stockley's acquittal Friday.
However, protesters complained about the aggression that officers displayed, according to the Post. To make matters worse, a photographer from the St. Louis Post-Dispatch, David Carson, said that officers chanted "Whose streets? Our streets" after making some arrests.
Carson posted on Twitter that the phrase, commonly used by protesters like Black Lives Matter, was chanted twice and that journalists from the Associated Press heard it, too. He also posted that he confirmed what he had heard with five civilians and two officers who were also on the scene. The commander on the scene, Carson also noted, said that he did not hear the chant but that "he would deal with it."
The St. Louis Metropolitan Police Department said on Twitter that it had given "multiple warnings to disperse" and started making arrests after some failed to comply. However, the protesters said that police had basically boxed them in, leaving them way no way to disperse.
Mike Faulk, another St. Louis Post-Dispatch reporter who was on the ground, tweeted that protesters and some members of the media were blocked in on "all four sides."
Faulk was among those arrested.
In the end, at the news conference early Monday, interim Police Chief Lawerence O'Toole insisted that law enforcement would do its job to "protect" the city, insistently calling those who had been arrested "criminals," the Post reports.
"These criminals that we've arrested should be held accountable and prosecuted to the fullest extent of the law," he said. "We're in control. This is our city, and we're going to protect it."
"I'm proud to tell you the city of St. Louis is safe and the police owned tonight," he said. "Once again, a group of criminals set out to break windows and destroy property. Tonight, those criminals are in jail."
The unrest in St. Louis comes bubbling up after years of waiting for any form of justice in Smith's case, as it took up until last year for Stockley to be hit with charges.
Evidence submitted also raised suspicions as to what really went down the night of Smith's death, only to be ignored. For starters, Stockley was heard on video saying of Smith during the chase that he was "going to kill this motherfucker," and then telling his partner to drive into Smith's car.
Later, prosecutors attempted to argue that Stockley had planted a gun in Smith's vehicle to make the shooting look like self-defense. The weapon recovered from Smith's car mysteriously had none of Smith's DNA on it but was covered with Stockley's.
Despite all of this, on Friday, St. Louis Circuit Judge Timothy Wilson ruled that Stockley was not guilty.
And as was expected, shit hit the fan.
Read more at the Washington Post.