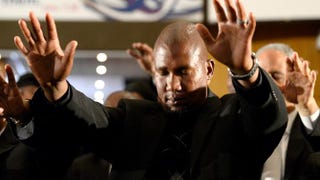 South African President Nelson Mandela was remembered Sunday during a day of prayer in his country—"from a vaulted cathedral with hymns and incense to a rural, hilltop church with goat-skin drums and barefoot dancing," the Associated Press reports.
The day precedes a Tuesday memorial at a Johannesburg stadium that is expected to draw a wide cross-section of leaders and luminaries from around the globe. On Dec. 15, Mandela is slated to be buried in his rural hometown of Qunu in Eastern Cape province.
The anti-apartheid campaigner who went from prisoner to president wanted to die in his modest hometown setting, but passed away Thursday at age 95 in his home in an exclusive Johannesburg area.
Read more at the Associated Press.