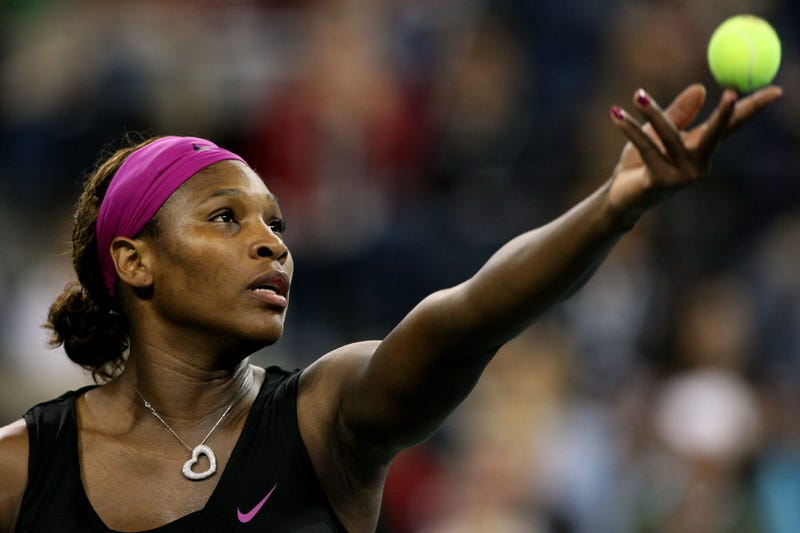 The tennis champ pens the story of her life. From NPR:
At 27, Serena Williams has won every major title in tennis. Now she's written a book about her life in the sport: On the Line.

She has enjoyed a world No. 1 ranking at three different points in her career — but when Serena was little, she definitely came in second to her big sister Venus, who was seen as a tennis prodigy.

"Being kind of the little sister and the one that wasn't as strong and wasn't as good yet gave me encouragement, and gave me the fight that I have in my game," Williams tells NPR's Linda Wertheimer.

In her book, Williams describes the complicated relationship the two would someday share, both as sisters and as on-court foes. From an early age, Williams not only had to play against her big sister but also had to believe she could beat her.

Of playing Venus, Serena says, "Right now we're competitors, and then the moment we shake hands and we're done with this match, we're sisters. But I'm always happy for Venus, and she's even more happy for me."
Hmm…memorable outburst at the US Open days before the release of a memoir, eh? The Buzz smells a conspiracy.